Previous Professional Artists
Enriching lives through dance
Read about some of the artists Swindon Dance has supported through its Professional Artists Programme following its revamp 2016/17

From newly graduated dancers just starting out in their careers to more experienced and mid-career performers, choreographers and artists, Swindon Dance is an artistic hub where artists have a free rein to experiment and grow their art unhindered by any constraints or pressures to produce finished works

Watch some of those artists in action at Engage 19, Swindon Dance's 40th birthday event – a showcase of talent and creativity Jan 2019

Film by Dan Martin
Our young professionals 2018-19
Amy Foskett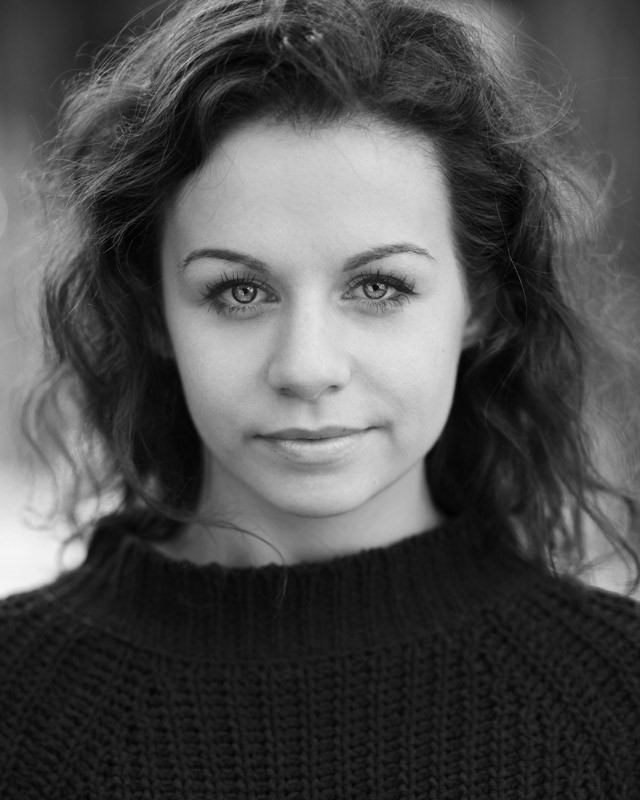 Amy was a member of the Swindon Dance Centre for Advanced Training – contemporary programme before going on to complete her training at the Laban Conservatoire for Music and Dance, where she obtained a BA (Hons) degree.
Since graduating Amy has been dance/graduate helper for Rosie Kay's 5 Soliders, model/dancer for Nur Na, choreographer/performer at the Emerge Festival, The Edge in Bath, Resolutions (2015 and 16), Footprint Dance Festival and dancer/leader for Lush's Creative Showcase. Amy is currently teaching contemporary dance at the New Performing Arts Centre and runs a contemporary youth dance company as well as creating her own works and dance company.
Dan Martin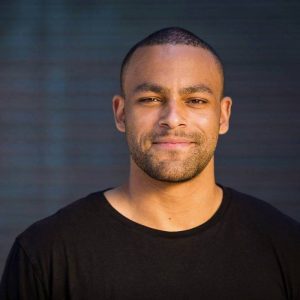 "I have taught, lectured, choreographed, mentored, performed and consulted for numerous companies and organisations across the UK leading me to become a high calibre artist representing the south west. I think photography and videography is a genuine gift to the world. The ability to capture moments to keep is real magic to me. Four years into this craft as a professional media creator it still blows my mind that I get to do this as my job. To perfectly capture your moment in time.
Check out Dan's work – visit his website at https://www.danmartinartist.co.uk/


Isobel Ripely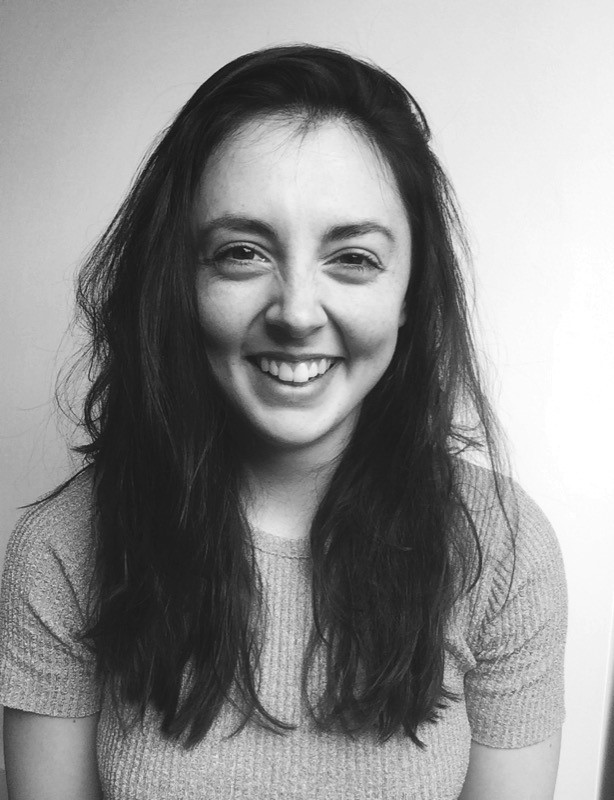 2009-14 Isobel was a member of the Swindon Dance Centre for Advanced Training – Exeter programme. From there she went on to train at the London Contemporary Dance School gaining a 1st class Honors Degree. Isobel returned to teach on the Centre for Advanced training and work with A Level students at Exeter College. She has performed with PunchDrunk, Traceworks Dance Company, music video for 'Obvious' by Belgian band High Hi and with The Yonis and band Don't Problem at Brainchild Festival in Sussex.
Isobel's creative work included; directing, choreographing and performing 'Rip It Up'a screen dance film in collaboration with Harvey Cash. This was accepted to Paris Short Film Festival and Vancouver F-O-R-M Festival. Isobel also devised and performed a interdisciplinary installation piece 'perimeter' for InterArts at The Place in London. Worked on movement, research and development for 'I'll Get a Chair' by Lou Coleman and collaborator Guy Dartnell. She was commissioned by Hannes Langolf to write the words for his piece 'How I know You'. Choreographed and directed 'I Am The Whale', a short Arts Council funded film comissioned by Random Acts South West. Worked with S.E.E.D.S Dance Company on the research and development of their piece 'Chapters of Diagnosis'. Led the performance and movement direction for mixed media site specifi worj 'What Springs To Mind' by Sarah Pickthall produced by Jude Hibberd. Was Artist in Residence at bi-monthly event 'Women Seriously' based at The Yard in Hackney as a member of movement collective and girl band 'The Yonis'. Recently Isobel was commissioned by Dance in Devon to creat and perform a solo work 'The Witching 15' for performance platform 'Watch This Space' at the Northcott Theatre.

Jack Sergison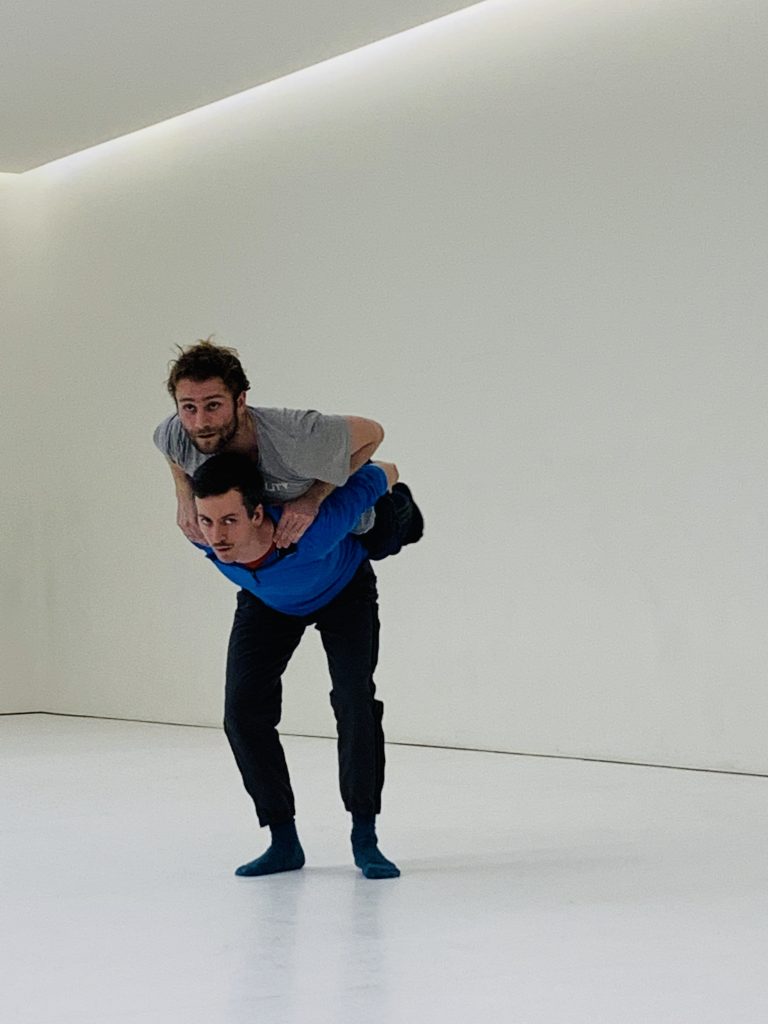 "I am co-founding member of the Spars Collective, taking improvisational performances to different communities throughout the UK, Europe and South America. It is a great opportunity to disseminate methodologies as well as giving time to investigate our shared understanding of improvisation within a familiar group. I am interested in devising and performing and starting my choreographic practise".

Raised in the south west of England, Jack started dancing on the Swindon Dance Centre for Advanced Training Exeter programme. He graduated in 2015 from the London Contemporary Dance School with a 1st class Ba (hons) and continued further movement research at Salzburg Experimental Academy of Dance (AUT), Espacio (ARG) and Dance Unity Space (THA).

Jacks performance experience includes; 'Illuminations' repertory by Richard Alston and staged by Liam Riddick and Jennifer Hayes. 'Luxuris' repetory by Liv Lorent and staged by James MacGillivary and Baptise Bourgougnon. 'Frienemies' by Alex Broadie performed at Resolution. Dance film 'Heading to Hades' by Lewis Wheeler. 'Flow' by Debbie Tiso, Lauren Potter and David Hinton. 'Feeti off the Ground' summer tour. 'Threshold' reconstruction work by Jelka Milic and 'Waiting Room' by Ryan Mason both performed at SEAD Theatre in Austria. 'Egree' by Daniel Perrson at Resolution. 'One, then two, then three' dance for film, Argentina. 'Breathing Sounds' by Sarah Shorten. 'Everyday People by Sally Marie. Resolutions 2017 Jack performed in 'Everyday People' by Daniel Perssons, 'Tuula' by Ellen Nous and 'Binary' by Anders Duckworth. 'Reclaiming Space' The Sparse Collective. 'Tracing Gestures' by Stephanie Schober. 'The Landings' by Sarah Shorten. 'Shut Down' by Charlotte Vincent and 'COAL' by Gary Clarke UK tour 2018.
Associate Artists 2018-20
Carys Staton
Carys started dancing at a young age at Swindon Dance joining both the Swindon Youth Dance Company and Centre for Advanced Training. She completed her training at the Rambert School for Ballet and Contemporary Dance. In her final year she toured nationally with the Rambert Company performing Itzik Galili's A Linha Curva. Upon graduation she joined Russell Maliphant Company and toured internationally with the company for four years performing in The Rodin Project, Still Current, and Broken Fall as part of the Conceal / Reveal bill.
Carys has appeared in many commercial projects including a 2013 advert for Lexus EU, ITV's An Audience with Beyonce, HugerTV's Young Blood and Erebus and was nominated for a National Dance Award (best female modern performance) for her performance in the Still / Current programme. She has also worked with Neon Productions and has been performing and touring in Michael Keegan-Dolan's 'Swan Lake' about Ireland.
---
Renaud Wiser
Renaud was born in Lausanne in 1979. A recipient of the Migros scholarship for young dancers, Renaud trained with the ballet Junior in Geneva. In 2000, after completing his training, he joined the Ballet du Grand Theatre de Geneve before continuing his career as a dancer with the Ballet National de Marseille, The Gothenburg Ballet, Rambert and Bonachela Dance Company. Since 2010 Renaud performas as a freelance on selected projects.
Renaud is the Artistic Director of Renaud Wiser Dance Comapany, a London based company created in 2013 and is a founder-member of New Movement Collective (nominee at the 201314 National Critic Cirecle Awards and associate company at Rambert). Twice commisioned by Dance City in Newcastle, his work has been presented in key venues in the UK including The Place, Dance City, DanceEast, Green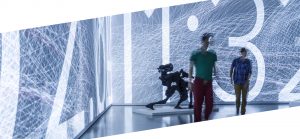 wich Dance, Pavillion Dance South West and Rich mix as well as in festivals in Spain, Poland, Latvia, Italy and Switzerland.
Guest tutor at the Architectural Association – School of Architecture, Renaud has a particular interest in collaborative work and in merging practices with a range of art forms including Architechture, Film, Music, Digital Art and Design. In 2008, Renaud created
The Disappearing Act, a new work for his company. In 2016, he co-created and performed in Collapse, a period drama at the London Southbank Centre with New movement Collective.
Renaud worked as movement director for a production of Othello at teh Bristol Tobacco Factory. He is a former recipient of the One Dance UK mentoring programme, took part in Dance East Rural retreat for future leaders in 2015 and is an assocoate artists at Swindon Dance. Since May 2018, Renaud is the new Artistic Co-director of Newcastle based company Fertile Ground. In September 2018 Renaud was part of the winning team of the first Dansathon organised by BNP Parisbas and Sadler's Wells and will present their winning project at Sadler's Wells in September 2019.
---
Victor Fung
Victor is an award-winning choreographer based in London and Hong Kong. He has been hailed as 'born to be different' by The Standard, praised by South China Morning Post as a choreographer with real talent and recognised by the Hong Kong Arts Development Council as a dance artist who 'thrives on being creative, performing and exchanging ideas with a relentless drive'.
Victor rec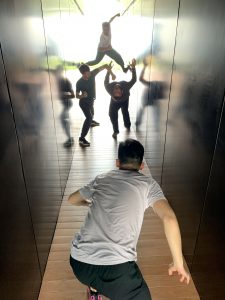 eived the award for Young Artist from Hong Kong Arts Development Council in 2013. In the same year, he was selected as one of the six choreographers for SPAZIO, a European network for dance creation. His full-evening performance Not Enough (Beyond Reason) was shortlisted as one of the three Outstanding Independent Dance for the 2012 Hong Kong dance Award. Victor has been funded and commissioned internationally by organisations such as Arts Council England, Chisenhale Dance Space (UK), Hong Kong Arts Festival, City Contemporary Dance Compnay (HK), Hong Kong Arts Development Council, Hong Kong Dance Alliance, Hong Kong Academy for Performing Arts and Junior Dance Company (IT) amongst others.
Victor was selected to be part of the Clore Leadership Programme as a Hong Kong Scholar for 2016/17 under the mentorship of Wayne McGregor. He is also a doctoral researcher at Middlesex University in collaboration with Dance4 and a Shadow Trustee of Hofesh Shechter Company. He is currently an Associate Artist of Swindon Dance in the UK.

"Dancing acts as a framework to guide your thoughts"
"Explore the relationship between people and society"
---
Wayne Parsons
Wayne is a director, choreographer and movement director with over fifteen years of experience working in the dance and theatre industries.
Wayne graduated from London Contemporary Dance School before embarking on a performance career that has spanned thirteen years working for some of the worlds leading dance companies and choreographers.
Throughout his performance career Wayne sought every opportunity to create, beginning his choreographic experience at National Dance Company Wales (NDCWales) creating on the company and touring his works across Wales. Since establishing Wayne Parsons Dance he has been awarded the Enterprise Ideas Fund from East London Dance, the Lisa Ullman Travelling Scholarship Fund and been a finalist at the Copenhagen International Choreography Competition.

Wayne's long-term engagements as a performer include five years of domestic and international touring with NDCWales, three years with Richard Alston Dance Company and Wayne Wayne moved to Australia on an invitation by Artistic Director Rafael Bonachela to join Sydney Dance Company. Wayne has also worked with Motionhouse, Mark Bruce Company, Shobana Jeyasingh Dance Company, Alexander Whitley Dance Company, Yorke dance Project, SmallPetitKlen, Joe Moran Dance, Oguike Dance and performed works by the likes of Jacopo Godani, Itzik Galili, Stephen Shropshire and Stephen Petronio amongst others.
Wayne Parsons Dance
Wayne Parsons Dance creates work that is, at its heart, all about storytelling.
We harness a sophisticated physicality and combine this with new writing to tell contemporary stories that reflect the world we live in today. By drawing from the approaches of both theatre and dance, we present accessible works that celebrate the spoken word and the moving body.
Storytelling is what we do, movement and text is how we do it.
Wayne Parsons Dance has a clear focus on the development of new writing as well as choreography. Each new creation for the company starts with the development of a script from which our dance-theatre productions are created.
Collaboration is key to what we make. Music, sound, design, spoken text, new writing and choreography all come together to tell stories. Each reliant on the other, all layering the story to create a fully immersive theatrical experience.



Commissions Programme 2018-19
​Yael Flexer
Yael is an award-winning choreographer based in Brighton, UK. Israeli born, Yael trained at London Contemporary Dance School completing a BA(Hons) in 1992 and an MA in 1995. In 1992 Yael was awarded a research bursary from The University of Chichester and has completed her practise-based PhD in 2013. Yael also directs mapdance the University's postgraduate touring company.
Her work is primarily concerned with interaction, connecting with an audience on a human and visceral level. The work has a subtlety that is apparent in the movement choices, wry humour and informal on-stage dialogue between performers and the audience. Works play with the space in-between formal and informal presentation, driven by fast-paced movement, intricate patterning and tight choreographic structure whilst reflecting on the overlapping between performance and the everyday. The apparent informality and simplicity of presentation engenders an intimacy between performers and audience members allowing for boundaries to spill over and the here and now of performance to resonate.
Yael became Choreographer in Residence at The Place Theatre in 1993 and formed Bedlam Dance Company on 1995 whilst Artist in Residence at Swindon Dance. In 1997 Yael won the Jerwood Award for Choreographers. In recent years Yael has expanded her work in digital dance working in close collaboration with digital artist Nic Sandiland. In 2009 they consolidated their on-going collaboration to form the company Flexer & Sandiland.
To date, Yael has created twelve full-length productions, touring extensively in major festivals throughout the UK and internationally and has been commissioned to create live and interactive works for among others: Sadler's Wells, Woking Dance Festival, The South Bank Centre, The Barbican, The Circus Space, The Engine Room, Somerset, E-Werk International Festival/Bewegungs Art, (Freiburg, Gemany) and Dies de Dansa (Barcelona, Spain). Commissions as an independent artist include: Edge, Gravity & Levity, Scottish Dance Theatre, Mapdance, Stravanger University, Norway, Maslool, Israel, Ludus Dance Company, The National Theatre, Lila loop, Freefall and 3 Score Dance Companies.

Yael's commissions as an independent artist include works for: Ludus Dance Company, Gravity & Levity, Scottish Dance Theatre, Bath International Music Festival, The National Theatre, Edge, Laban Centre, Influx, Lila & Loop Dance Companies.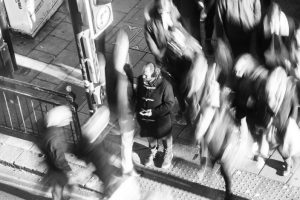 Check out The Hum – mobile app for Swindon town centre by Yael&Sandiland and featuring the voices of Swindon Dance Artistic Director and Marketing Officerhere






---
James Wilton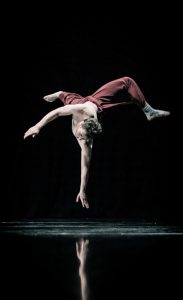 James is quickly becoming known as one of the UK's leading choreographers, renowned for crating breathtakingly physical choreography.
Since forming his company, James Wilton Dance has toured extensively both in the UK and Internationally to critical acclaim, winning numerous awards including The Sadler's wells Global Dance Contest, third prize at The International Choreographers Competition in Hannover (2012), winner of the Audience Prize at 16Masdanza, third prize at The Berner Tanzprize, being nominated for the Dance Award at the Manchester Theatre Awards with Leviathan.
James has also choreographed and restaged works on many other leading companies, including Scottish Dance Theatre, ballet Hagen, Oper Graz, Stadttheater Geissen, Konzert Theatre Bern and Tanztheatre Munster, as well as choreographing for the opening and closing ceremonies of the Rugby League World Cup 2013. James is an Associate Artist at The Hall for Cornwall, Truro.
---
Jean Abreu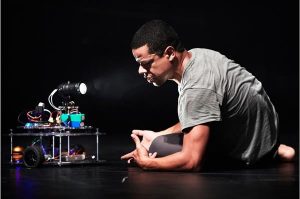 Jean is a choreographer and performer born in Brazil. Jean choreographerd his first work on 2003 and later that year was honoured with the Jerwood Choreography Award.
Since then, his work has toured throughout the UK, Europe and Brazil including performances for London Dance Umbrellas, the Royal Opera House and the Southbank Centre.
His work in theatre includes choreography for the Young Vic's Amazonia and The Red Room's Oikos and Protozoa productions. He also collaborated with Mavron String Quartet to create Boulevard of Broken Dreams. Jean has been as Associate Artist at The Place, Swindon Dance, South Hill Park and the Hat Factory and an Artist-in-Residence at Dance East.

He founded Jean Abreu Dance in 2009 and his first work for the company, Inside with music by 65daysofstatic, received 4 and 5 star reviews at its premier in the 2010 Edinburgh Festival Fringe. He subsequently created Parallel Memories in collaboration with Brazilian choreographer Jorge Garcia, which premiered at teh 2011 Edinburgh Festival Fringe and toured to Brazil.
In 2012 Jean collaborated with Director Topher Campbell of The Red Room Theatre and Film Company on a Channel 4 film commission that was part of the Random Acts series curated by the Ballet Boyz. He also researched and developed the new work Blood for its May 2013 premiere.


The Young Professional Programme 2017-18
Film by Dan Martin
Charley Logan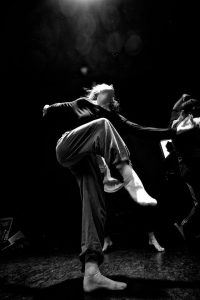 I am currently working with Black Box Dance Company who are a company of 8 dancers at the beginning of their professional careers based in Holstebro, Denmark. I was introduced to this company during my apprenticeship with Danish Dance Theatre (Dansk Danseteater) in Copenhagen in 2015. The apprenticeship was part of my Postgraduate Diploma through London Contemporary Dance School where I graduated with a BA (Hons) Degree in 2014.
I am continuously developing and finding the contemporary dancer I am while discovering where I would like to be and work as a dance artist. With the work I am doing now I have the opportunity to learn from and with my colleagues of the same age and understanding at this stage in our careers. The work environment, experiences, and opportunities with Black Box are providing me with inspiration, discovering new ways of moving and allowing myself to be challenged and grow both mentally and physically into discovering the dancer I am. I feel I am progressing and have much more to discover. I aspire to perform with a touring company based in the UK and/or Europe. I am very eager to meet and work with a variety of choreographers, dancers, and companies. My motivation to dance, share and collaborate is always growing. When working with new choreographers and creating together it gives me a drive and confidence to introduce myself as well as the encouragement to possibly work with established professional companies that interest me.
Charley was also a member of the Swindon Dance; Youth Dance Academy (Centre for Advanced Training).
---
Deepraj Singh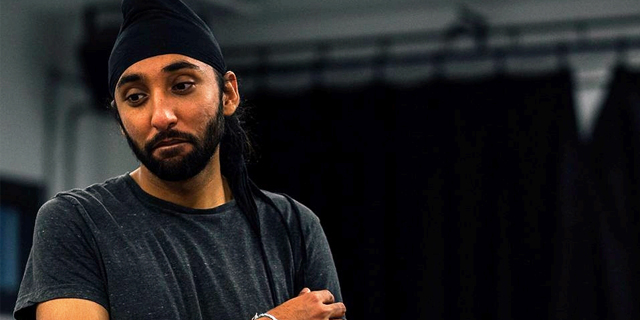 My interest in movement started from around the age of 8 as I became involved with the Bristol Capoeira scene. The use of movement and rhythm intrigued me, as it looked at a balance between functionality and aesthetic. I joined various extra-curricular sessions in order to learn more about the way I move, which lead me to successfully audition for 'Kinesis' (a Bristol based youth dance company). To further my training I decided to audition for the Swindon Dance; Youth Dance Academy (Centre for Advanced Training), initially to be a part of the urban strand. Through the Youth Dance Academy, I found I wanted a career in dance. I transferred to the contemporary strand and then went on to train at London Contemporary Dance School, where I received the Duke of York scholarship in my first year. I graduated with a First class honors in contemporary dance in 2015. After graduating I co-founded and directed 'Tribe Dance Theatre'.
My main aspirations include creating work. Choreographing has been an interest of mine since going through my professional training. The accessibility and engagement of one's work interests me and drives my creative focus especially when thinking about other industries as well as dance such as animation, comedy, TV series', film, music etc. that speak to so many. How a piece of narrative/abstract art can engage an audience on many different levels. More specifically how can I as an artist harness these tools from other industries and present them in a dance context, even if it is not obvious they are being used.
Another of my aspirations looks more towards representation for creatives/dancers of my ethnicity. The dance industry contains very few individuals from an Asian/Indian background, so becoming a successful role model and finding progression routes for those individuals is very important to me and something I am interested in looking into.
---
Liam Wallace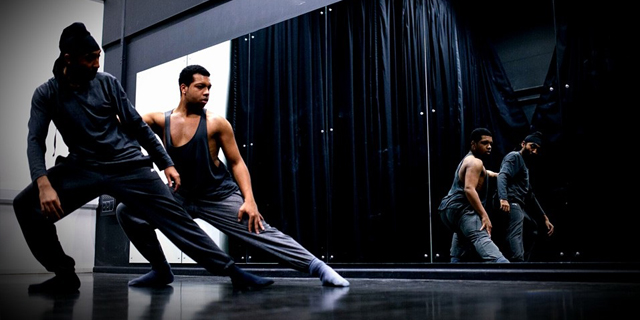 I am a professional contemporary dancer recently graduated from Northern School Of Contemporary Dance. I started dancing at an early age at school and was later introduced to Swindon Dance where I studied for 4-years on the Swindon Dance; Youth Dance Academy (Centre for Advanced Training). During my last year at Northern, I chose the teaching module in order to start to develop my skills as a teacher, this is something that I would like to pursue further. Throughout my training, I have worked with James Wilton, Douglas Thorpe, Jennifer Lynn and Avatara Ayuso all practitioners in contemporary dance with a variety of different styles and teachings. Through working with these choreographers I have discovered what I like within contemporary dance, and that I enjoy exploring the performance, strength, and meaning within the movement.
I'm currently striving to develop my dance company, 'Tribe Dance Theatre' to a professional and sustainable level and also wish to develop my own choreographic practice within that. My goal is to tour with my company nationally and internationally while developing myself as a creative artist. My motivation comes from wanting myself, my company and my dancers to do well and the training I've had over the years, both as a choreographer and a dancer has given me the focus to strive for those goals.
---
Robert Bridger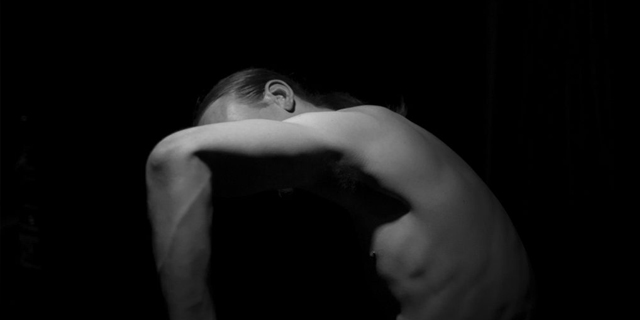 I started training at the Swindon Dance; Youth Dance Academy (Centre for Advanced Training), from here I continued onto the Rambert School of Ballet and Contemporary Dance. I have previously worked with choreographers and contemporary dance companies including Alexander Whitley Dance Company, Protein Dance, Saju Hari Dance and Hubert Essakow. I have also performed in gallery spaces including Dulwich Picture Gallery and in Pablo Bronstein's piece at the Tatae Britain.
I strongly support the work of Dance for Parkinson's and has been assisting classes around the U.K. As a choreographer, I am interested in human behavior. I am searching to understand this from myself through dance. I believe that this questioning of identity in movement opens how dance can communicate as an art form to a wider audience and develop how a physical language can talk about the contemporary.
I am searching to understand this from myself through dance. I believe that this questioning of identity in movement opens how dance can communicate as an art form to a wider audience and develop how a physical language can talk about the contemporary.
I was selected as a Young Creative with Youth Dance England where my work was premiered at the Linbury Theatre at the Royal Opera House and was on the Young Choreographers South West programme with Pavilion Dance.
The Associate Artists Programme 2017-18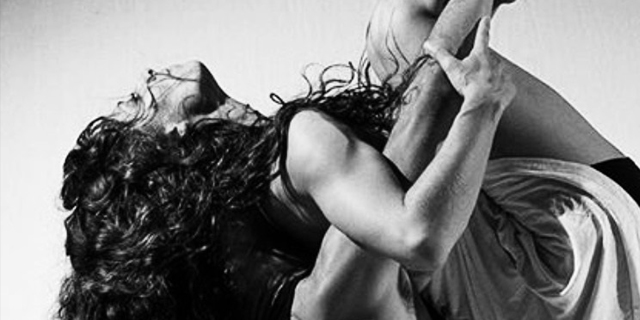 Anna Watkins
Anna is the longest standing dancer for Tavaziva Dance of 10 years, previously working with Motionhouse, Shobana Jeyasingh, and Neville Campbell. Anna is a guest teacher & choreographer all over the UK for various dance organisations including Rambert Dance Company, English National Ballet, BalletBoyz & the Centres for Advanced Training.
She formed Watkins Dance Company in 2011, receiving Arts Council funding, Grants for the Arts for three projects. Work shown in the UK and internationally including venues such as The Place -Resolution!, Teatro Civico – Italy, St Paul's Church – Covent Garden, The Hawth Studio, Africa Centre – Covent Garden, Arts Theatre London West End, Bernie Grant Arts Centre and Rich Mix. Recently funded by Arts Council England & East London Dance as part of a Triple Bill collaboration including choreographers Salah El Brogy & Neus Gil Cortes.
Anna is looking forward to working closely with Swindon Dance as Associate Artist for a new project coming later this year continuing to 2018.
---

Thomasin Gulgec & Estela Merlos
Thom trained at Swindon Dance and Rambert School of Ballet and Contemporary Dance. He joined Rambert Company as a dancer in 2003. Role creations with the company include in Fin Walker's Reflection, De Frutos's Elsa Canasta, Kim Brandstrup's Songs of a Wayfarer, Darshan Singh Bhuller's Stand and Stare, Doug Varone's Scribblings and Aletta Collins's Awakenings. Further engagements include at the London 2012 Olympics Opening Ceremony with Akram Khan, numerous works with Russell Maliphant, including Afterlight (Part One), Rodin Project and the film Erebus, in Macbeth at the Young Vic, directed by Carrie Cracknell and Lucy Guerin, and with Sidi Larbi Cherkaoui on the 2012 film Anna Karenina, directed by Joe Wright. He made his Royal Ballet debut in the 2016/17 Season in Javier De Frutos's Les Enfants Terribles.
Thom has started to focus on creating his own works, which include Bedum Beduma new work created with Estela Merlos commissioned by Dance West and Ignitition Dance Festival.
He was awarded the 2010 Critics' Circle National Dance Award for Outstanding Male Dancer (modern), for his performances in Christopher Bruce's Hush.
Estela trained at Escola de Dansa Madó and at Central School of Ballet, obtaining the Solo Seal Award and touring with Ballet Central. Before graduation, she performed with Northern Ballet Theatre's Swan Lake and took part in the site specific performances of DV8's The Cost of Living at the Tate Modern in London. After working with Cannes Jeune Ballet (France 2004-06) and IT Dansa (Barcelona 2006-08), she joined Rambert Dance Company from 2008 to 2014.
During her time in these companies Estela has created a wide range of roles and has performed works by acclaimed choreographers such as Jiri Kylian, Christopher Bruce, Nacho Duato, Carolyn Carlson, Stijn Celis, Jo Stromgren, Gustavo Ramírez, Alexander Ekman, Barak Marshall, Itzik Galili, Mark Baldwin, Javier de Frutos, Marguerite Donlon, Rafael Bonachela, Jean-Christophe Maillot, Ashley Page, Tim Rushton, Siobhan Davies, Merce Cunningham amongst others.
Since becoming a freelance artist in 2014, she has worked with Didy Veldman, Shobana Jeyasighn, New Movement Collective, Renaud Wiser Dance Company, AVA Dance Company, Patricia Okenwa, Malgorzata Dzierzon, Goddard Nixon Project, and N'da Dance Company. Estela was nominated outstanding dancer of the year in Dance Europe Magazine 2010.
As choreographer she has presented her own work in Spain and the UK, including creations for Rambert's New Evening of Choreography at the Lilian Baylis Theatre (2013), The Place Resolution! 2015, British-Spanish Society Gala (2015) curated by OBE Graham Watts and Valencia Dancing Forward Fundraising Gala.
In 2016 she was commissioned by Wilton's Strike Dance Festival and Ignition Dance Festival to create two new works alongside dancer and choreographer Thomasin Gulgec.
The Dance Makers' Programme 2017-18
Heather Walrond
Heather trained at the Northern School of Contemporary Dance (NSCD) graduating with a first class honors in 2014. After graduating Heather worked with Fiji's leading professional dance company 'Vou Dance Company' for four months making work and teaching company class. The work toured to Auckland and New Zealand and her piece with the company called 'Undaunted' was premiered in Nadi, Fiji in 2014. She then returned to the UK to undertake a research and development period to develop ideas including Fijian dance and culture influences. Heather successfully gained a £12,000 award for this and completed 2 informal previews to audiences in London and Plymouth.
Heather received £50,000 development fund and invited the Fijian company to Plymouth for a week's residency, involving dancers in the community and 900 Fijians in Plymouth. During this project, she booked 8 tour dates around the South West and internationally, including; Pavilion Dance South West, Barbican Theatre, Exeter Phoenix, Tacchi Morris Arts Centre, The Whitty Theatre, Sterts Arts Centre and HIFA International Arts Festival, Zimbabwe.
Heather now feels that ready to develop the project to another level and tour the work further afield to the rest of the UK. During the time she has been making this work, Heather has also directed 2 professional dance films, a duet, over 30 community pieces and a youth dance work that has successfully made it to the next stage for the U.Dance festival.
Heather was also been commissioned by Spindrift Dance Company to make work on professional local dancers. This piece was called 'Kairos' and toured to 6 tour dates summer 2016.
---
Jamaal Burkmar
Jamaal trained at the Northern School of Contemporary Dance (NSCD) where he gained a BA (Hons) in Contemporary Dance & Foundation Diploma. He has worked with ACE Dance and Music – working with professional artists including Luyanda Sidiya, Jose Agudo, and Gail Parmel as well as on the company's outreach programmes working in schools and with their youth company. Jamaal has taught workshops with the students at NSCD, professional classes in Leeds and Birmingham, for ACE dance and music, for 'Prodance' Leeds, first-year students at 'The Place' as part of their special projects weeks as well as students on the Yorkshire Young Dancers summer school. He currently teaches and has taught in different capacities at Edge Hill University, NSCD and Salford University. Whilst in his final year at NSCD he was commissioned to rework his piece 'Ocean' on Verve, the Postgraduate Company at NSCD. The piece was performed at the Dance UK conference in 2015. In 2014 he was commissioned to create a piece named Istanbul on a group of dancers based in Ireland at the Shawbrook School of Dance which toured Slovenia. Jamaal was 1 of 6 artists selected to be a part of 'sketch', a developmental programme through Yorkshire Dance working with Peggy Olislaegers on dramaturgy.
In March 2015 he received his first Arts Council Grant to develop and create a 20-minute piece entitled 'Sonder', which was performed in the North and Midland areas and internationally in Spain this summer.
Jamaal has created other works for dancers and companies such as; Edge Hill students, 1st-year students at NSCD, Shoreditch Dance Company and Batch Dance Company.
Jamaal was awarded the Matthew Bourne – New Adventures Choreography Award 2015-16 and in 2017 was the recipient of the inaugural Dance Xchange Choreographic Award.
He is currently the choreographer on 'Theatre Rites' latest site-specific project for the Manchester International Festival in July 2017.
Our Commissions Programme 2017-18
​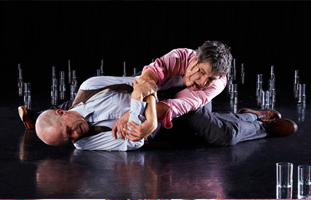 ---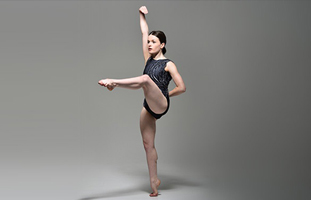 ---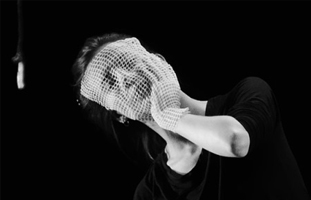 ---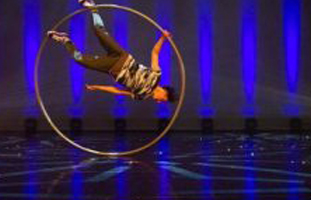 ---