Meet our Professional Artists
Film by Dan Martin
Our young professionals 2018-19
Amy Foskett
Biography coming shortly
Dan Martin
Biography coming shortly
Isobel Ripely
Biography coming shortly
Jack Sergison
Biography coming shortly
Kit King
Biography coming shortly
Our Associate Artists 2018-19
Carys Staton
Biography coming shortly

Renaud Wiser
Biography coming shortly

Victor Fung
Biography coming shortly

Wayne Parsons
Biography coming shortly
Our Commissions Programme 2018-19
​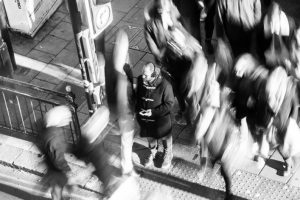 Details to follow soon

---
​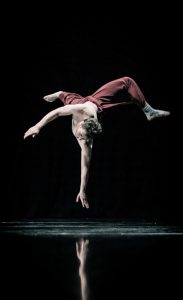 Details to follow soon

---
​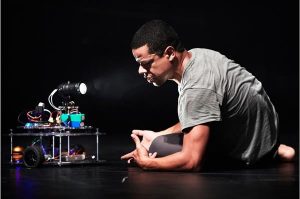 Details to follow soon

Past participants on our Professional Artists Programme
The Young Professional Programme 2017-18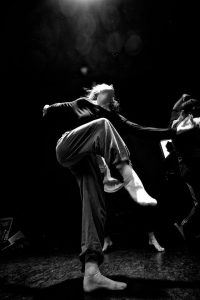 Charley Logan
I am currently working with Black Box Dance Company who are a company of 8 dancers at the beginning of their professional careers based in Holstebro, Denmark. I was introduced to this company during my apprenticeship with Danish Dance Theatre (Dansk Danseteater) in Copenhagen in 2015. The apprenticeship was part of my Postgraduate Diploma through London Contemporary Dance School where I graduated with a BA (Hons) Degree in 2014.
I am continuously developing and finding the contemporary dancer I am while discovering where I would like to be and work as a dance artist. With the work I am doing now I have the opportunity to learn from and with my colleagues of the same age and understanding at this stage in our careers. The work environment, experiences, and opportunities with Black Box are providing me with inspiration, discovering new ways of moving and allowing myself to be challenged and grow both mentally and physically into discovering the dancer I am. I feel I am progressing and have much more to discover. I aspire to perform with a touring company based in the UK and/or Europe. I am very eager to meet and work with a variety of choreographers, dancers, and companies. My motivation to dance, share and collaborate is always growing. When working with new choreographers and creating together it gives me a drive and confidence to introduce myself as well as the encouragement to possibly work with established professional companies that interest me.
Charley was also a member of the Swindon Dance; Youth Dance Academy (Centre for Advanced Training).
---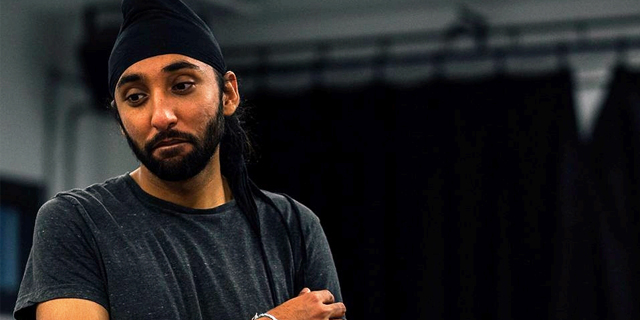 Deepraj Singh
My interest in movement started from around the age of 8 as I became involved with the Bristol Capoeira scene. The use of movement and rhythm intrigued me, as it looked at a balance between functionality and aesthetic. I joined various extra-curricular sessions in order to learn more about the way I move, which lead me to successfully audition for 'Kinesis' (a Bristol based youth dance company). To further my training I decided to audition for the Swindon Dance; Youth Dance Academy (Centre for Advanced Training), initially to be a part of the urban strand. Through the Youth Dance Academy, I found I wanted a career in dance. I transferred to the contemporary strand and then went on to train at London Contemporary Dance School, where I received the Duke of York scholarship in my first year. I graduated with a First class honors in contemporary dance in 2015. After graduating I co-founded and directed 'Tribe Dance Theatre'.
My main aspirations include creating work. Choreographing has been an interest of mine since going through my professional training. The accessibility and engagement of one's work interests me and drives my creative focus especially when thinking about other industries as well as dance such as animation, comedy, TV series', film, music etc. that speak to so many. How a piece of narrative/abstract art can engage an audience on many different levels. More specifically how can I as an artist harness these tools from other industries and present them in a dance context, even if it is not obvious they are being used.
Another of my aspirations looks more towards representation for creatives/dancers of my ethnicity. The dance industry contains very few individuals from an Asian/Indian background, so becoming a successful role model and finding progression routes for those individuals is very important to me and something I am interested in looking into.
---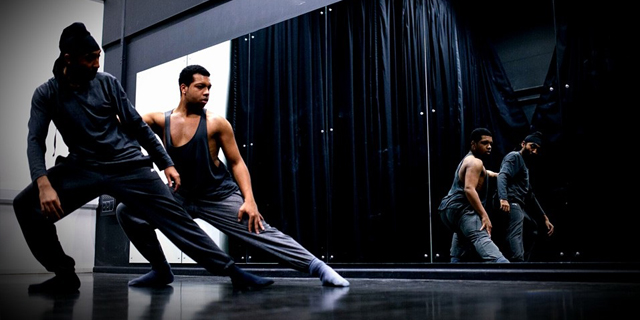 Liam Wallace
I am a professional contemporary dancer recently graduated from Northern School Of Contemporary Dance. I started dancing at an early age at school and was later introduced to Swindon Dance where I studied for 4-years on the Swindon Dance; Youth Dance Academy (Centre for Advanced Training). During my last year at Northern, I chose the teaching module in order to start to develop my skills as a teacher, this is something that I would like to pursue further. Throughout my training, I have worked with James Wilton, Douglas Thorpe, Jennifer Lynn and Avatara Ayuso all practitioners in contemporary dance with a variety of different styles and teachings. Through working with these choreographers I have discovered what I like within contemporary dance, and that I enjoy exploring the performance, strength, and meaning within the movement.
I'm currently striving to develop my dance company, 'Tribe Dance Theatre' to a professional and sustainable level and also wish to develop my own choreographic practice within that. My goal is to tour with my company nationally and internationally while developing myself as a creative artist. My motivation comes from wanting myself, my company and my dancers to do well and the training I've had over the years, both as a choreographer and a dancer has given me the focus to strive for those goals.
---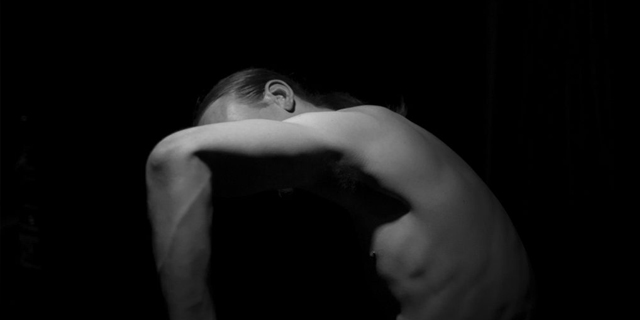 Robert Bridger
I started training at the Swindon Dance; Youth Dance Academy (Centre for Advanced Training), from here I continued onto the Rambert School of Ballet and Contemporary Dance. I have previously worked with choreographers and contemporary dance companies including Alexander Whitley Dance Company, Protein Dance, Saju Hari Dance and Hubert Essakow. I have also performed in gallery spaces including Dulwich Picture Gallery and in Pablo Bronstein's piece at the Tatae Britain.
I strongly support the work of Dance for Parkinson's and has been assisting classes around the U.K. As a choreographer, I am interested in human behavior. I am searching to understand this from myself through dance. I believe that this questioning of identity in movement opens how dance can communicate as an art form to a wider audience and develop how a physical language can talk about the contemporary.
I am searching to understand this from myself through dance. I believe that this questioning of identity in movement opens how dance can communicate as an art form to a wider audience and develop how a physical language can talk about the contemporary.
I was selected as a Young Creative with Youth Dance England where my work was premiered at the Linbury Theatre at the Royal Opera House and was on the Young Choreographers South West programme with Pavilion Dance.
The Associate Artists Programme 2017-18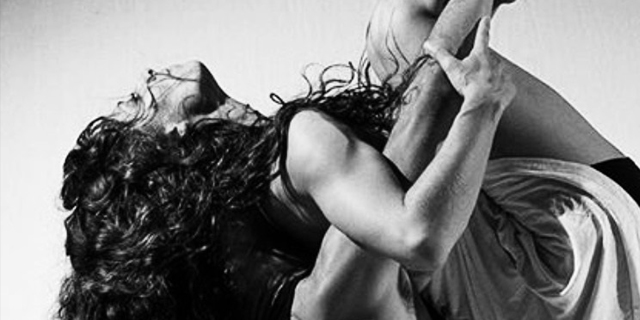 Anna Watkins
Anna is the longest standing dancer for Tavaziva Dance of 10 years, previously working with Motionhouse, Shobana Jeyasingh, and Neville Campbell. Anna is a guest teacher & choreographer all over the UK for various dance organisations including Rambert Dance Company, English National Ballet, BalletBoyz & the Centres for Advanced Training.
She formed Watkins Dance Company in 2011, receiving Arts Council funding, Grants for the Arts for three projects. Work shown in the UK and internationally including venues such as The Place -Resolution!, Teatro Civico – Italy, St Paul's Church – Covent Garden, The Hawth Studio, Africa Centre – Covent Garden, Arts Theatre London West End, Bernie Grant Arts Centre and Rich Mix. Recently funded by Arts Council England & East London Dance as part of a Triple Bill collaboration including choreographers Salah El Brogy & Neus Gil Cortes.
Anna is looking forward to working closely with Swindon Dance as Associate Artist for a new project coming later this year continuing to 2018.
---

Thomasin Gulgec & Estela Merlos
Thom trained at Swindon Dance and Rambert School of Ballet and Contemporary Dance. He joined Rambert Company as a dancer in 2003. Role creations with the company include in Fin Walker's Reflection, De Frutos's Elsa Canasta, Kim Brandstrup's Songs of a Wayfarer, Darshan Singh Bhuller's Stand and Stare, Doug Varone's Scribblings and Aletta Collins's Awakenings. Further engagements include at the London 2012 Olympics Opening Ceremony with Akram Khan, numerous works with Russell Maliphant, including Afterlight (Part One), Rodin Project and the film Erebus, in Macbeth at the Young Vic, directed by Carrie Cracknell and Lucy Guerin, and with Sidi Larbi Cherkaoui on the 2012 film Anna Karenina, directed by Joe Wright. He made his Royal Ballet debut in the 2016/17 Season in Javier De Frutos's Les Enfants Terribles.
Thom has started to focus on creating his own works, which include Bedum Beduma new work created with Estela Merlos commissioned by Dance West and Ignitition Dance Festival.
He was awarded the 2010 Critics' Circle National Dance Award for Outstanding Male Dancer (modern), for his performances in Christopher Bruce's Hush.
Estela trained at Escola de Dansa Madó and at Central School of Ballet, obtaining the Solo Seal Award and touring with Ballet Central. Before graduation, she performed with Northern Ballet Theatre's Swan Lake and took part in the site specific performances of DV8's The Cost of Living at the Tate Modern in London. After working with Cannes Jeune Ballet (France 2004-06) and IT Dansa (Barcelona 2006-08), she joined Rambert Dance Company from 2008 to 2014.
During her time in these companies Estela has created a wide range of roles and has performed works by acclaimed choreographers such as Jiri Kylian, Christopher Bruce, Nacho Duato, Carolyn Carlson, Stijn Celis, Jo Stromgren, Gustavo Ramírez, Alexander Ekman, Barak Marshall, Itzik Galili, Mark Baldwin, Javier de Frutos, Marguerite Donlon, Rafael Bonachela, Jean-Christophe Maillot, Ashley Page, Tim Rushton, Siobhan Davies, Merce Cunningham amongst others.
Since becoming a freelance artist in 2014, she has worked with Didy Veldman, Shobana Jeyasighn, New Movement Collective, Renaud Wiser Dance Company, AVA Dance Company, Patricia Okenwa, Malgorzata Dzierzon, Goddard Nixon Project, and N'da Dance Company. Estela was nominated outstanding dancer of the year in Dance Europe Magazine 2010.
As choreographer she has presented her own work in Spain and the UK, including creations for Rambert's New Evening of Choreography at the Lilian Baylis Theatre (2013), The Place Resolution! 2015, British-Spanish Society Gala (2015) curated by OBE Graham Watts and Valencia Dancing Forward Fundraising Gala.
In 2016 she was commissioned by Wilton's Strike Dance Festival and Ignition Dance Festival to create two new works alongside dancer and choreographer Thomasin Gulgec.
The Dance Makers' Programme 2017-18
Heather Walrond
Heather trained at the Northern School of Contemporary Dance (NSCD) graduating with a first class honors in 2014. After graduating Heather worked with Fiji's leading professional dance company 'Vou Dance Company' for four months making work and teaching company class. The work toured to Auckland and New Zealand and her piece with the company called 'Undaunted' was premiered in Nadi, Fiji in 2014. She then returned to the UK to undertake a research and development period to develop ideas including Fijian dance and culture influences. Heather successfully gained a £12,000 award for this and completed 2 informal previews to audiences in London and Plymouth.
Heather received £50,000 development fund and invited the Fijian company to Plymouth for a week's residency, involving dancers in the community and 900 Fijians in Plymouth. During this project, she booked 8 tour dates around the South West and internationally, including; Pavilion Dance South West, Barbican Theatre, Exeter Phoenix, Tacchi Morris Arts Centre, The Whitty Theatre, Sterts Arts Centre and HIFA International Arts Festival, Zimbabwe.
Heather now feels that ready to develop the project to another level and tour the work further afield to the rest of the UK. During the time she has been making this work, Heather has also directed 2 professional dance films, a duet, over 30 community pieces and a youth dance work that has successfully made it to the next stage for the U.Dance festival.
Heather was also been commissioned by Spindrift Dance Company to make work on professional local dancers. This piece was called 'Kairos' and toured to 6 tour dates summer 2016.
---
Jamaal Burkmar
Jamaal trained at the Northern School of Contemporary Dance (NSCD) where he gained a BA (Hons) in Contemporary Dance & Foundation Diploma. He has worked with ACE Dance and Music – working with professional artists including Luyanda Sidiya, Jose Agudo, and Gail Parmel as well as on the company's outreach programmes working in schools and with their youth company. Jamaal has taught workshops with the students at NSCD, professional classes in Leeds and Birmingham, for ACE dance and music, for 'Prodance' Leeds, first-year students at 'The Place' as part of their special projects weeks as well as students on the Yorkshire Young Dancers summer school. He currently teaches and has taught in different capacities at Edge Hill University, NSCD and Salford University. Whilst in his final year at NSCD he was commissioned to rework his piece 'Ocean' on Verve, the Postgraduate Company at NSCD. The piece was performed at the Dance UK conference in 2015. In 2014 he was commissioned to create a piece named Istanbul on a group of dancers based in Ireland at the Shawbrook School of Dance which toured Slovenia. Jamaal was 1 of 6 artists selected to be a part of 'sketch', a developmental programme through Yorkshire Dance working with Peggy Olislaegers on dramaturgy.
In March 2015 he received his first Arts Council Grant to develop and create a 20-minute piece entitled 'Sonder', which was performed in the North and Midland areas and internationally in Spain this summer.
Jamaal has created other works for dancers and companies such as; Edge Hill students, 1st-year students at NSCD, Shoreditch Dance Company and Batch Dance Company.
Jamaal was awarded the Matthew Bourne – New Adventures Choreography Award 2015-16 and in 2017 was the recipient of the inaugural Dance Xchange Choreographic Award.
He is currently the choreographer on 'Theatre Rites' latest site-specific project for the Manchester International Festival in July 2017.
Our Commissions Programme 2017-18
​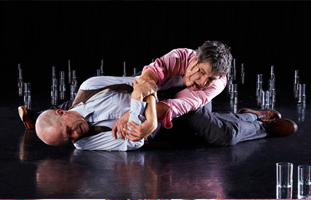 ---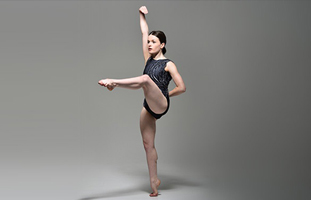 ---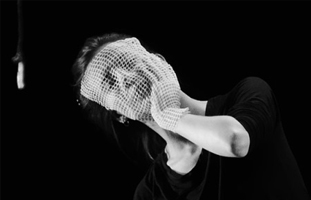 ---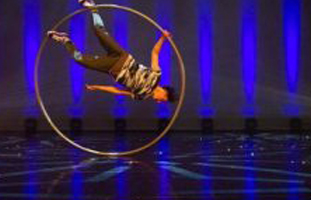 ---