Enriching lives through dance
Swindon Dance's belief in the power of dance, along with its ethos in support and nurturing the art form for its community, the young talented dancer and the professional artist has stood it apart and established its regional, national and international reputation for excellence in dance.
Our History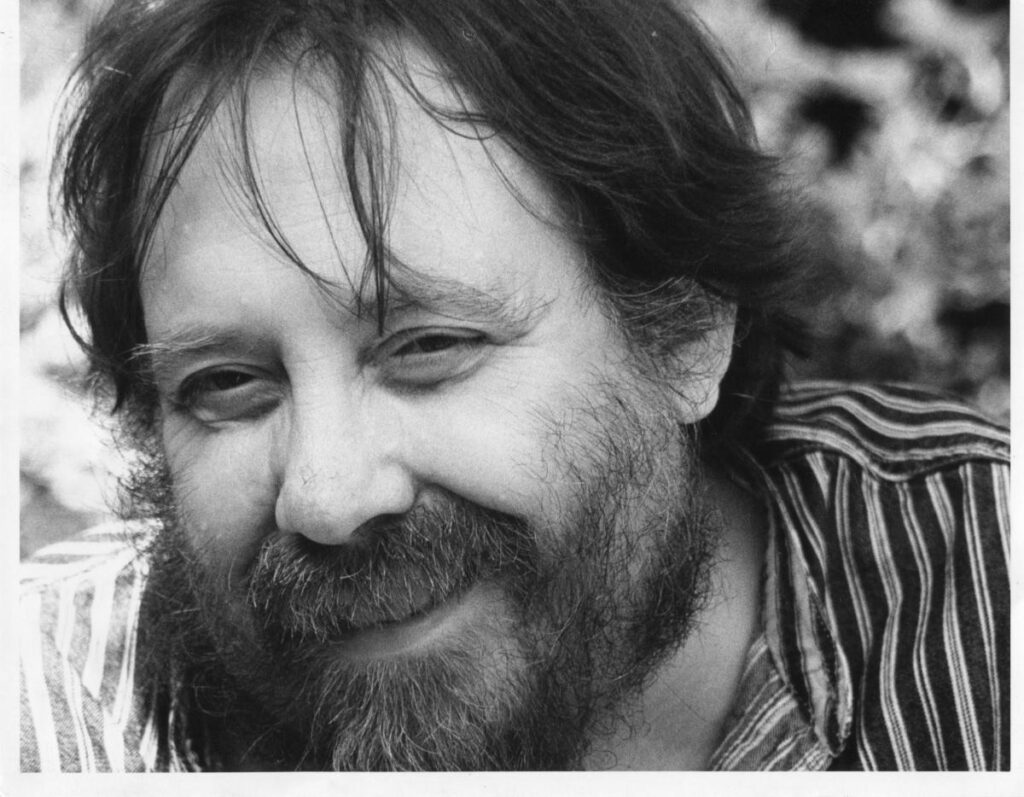 In 1977 Arts Officer, Terry Court set out to spearhead an ambitious artistic hub at the old Town Hall where musicians, dancers, and artists would have free rein to experiment unhindered. Eighteen months later the council received funding from Arts Council England for a Dance Coordinator at the venue, a position that was taken up by a young Marie McCluskey MBE.
So, in 1979 Thamesdown Dance Studio was born. It was renamed Swindon Dance in 1998 when the local authority became Swindon Council and remained under the artistic direction of Marie until her retirement in January 2016.
Over the years Swindon Dance has stood at the forefront of contemporary dance outside of London. It was one of the first studios to teach hip hop and street dance in 1984 – a time when so much as busting some moves on the street would draw unwanted attention from the police. Swindon Dance gave many a young dancer and choreographer the support and nurturing required to springboard their career, such as; Matthew Bourne MBE who was given studio to perform his first three professional shows. And acclaimed choreographer Russell Maliphant, recipient of the Critics' Circle National Dance Award for Best Modern Choreographer three times, plus a South Bank Show Award and an Olivier, along with many more awards and nominations.
Early in its history, Swindon Dance ran a successful Foundation Dance Course which later became pat of the dance provision at Swindon College. Many alumni from this course are still working in the professional dance world today.
Take a look at our film of archive photos below – some great 80's styles!
Other Alumni Include

Kialea Williams (pictured) went onto complete her training at the Rambert School of Ballet and Contemporary Dance then to dance with Phoenix Dance Company and Michael Clark Company before running off to Australia to join Australian Dance Theatre. She won the highly prestigious National Critics' Circle's Award for 'Best Moderne Female Dancer 2007 (UK)'. She is currently Rehearsal Director for Tasdance, Australia.
Thomasin Gulgec also went onto train at the Rambert School, joining the company after graduating, then later Russell Maliphant and Company Chameleon. He won the 2010 Critics' Circle National Dance Award for 'Outstanding Male Dancer (modern)'. Thom has now started to produce his own work and has support from Swindon Dance as one of its Associate Artists 2017-18
A famous alumni, Billie Piper (pictured) went from Swindon Dance's Texaco programme – a coaching course for young dancers, to the Sylvia Young School before launching her career in the pop world.
1980's, Swindon Dance became the home of its own contemporary dance company 'Theatre of Motion' led by alumni and nationally acclaimed choreographer Pete Purdy. The company took a high-quality dance performance with education work into dance venues across Scotland and the UK and offered apprenticeships to three young dancers; Fiona Millward (a Rolf Movement® Practitioner), Tracey Smart (Arts Management) and Viv Slayford (Artistic Director, Swindon Dance), all three are still working professionally in the dance world today.
During the 1990's Swindon Dance ran a second educational based dance company 'DansConnect' that worked with guest choreographers such as Johnathan Lunn, Banxy, Scott Ambler and Nicky Smedly. This company employed five graduate dancers giving them their first steps into a career as a professional performer; Claire Morris (Fallen Angels Dance Theatre), Eleanor Duval (Mark Bruce Company), Helen Parlor (Motionhouse, Panta Rei Danseteater (Norway), Mobius and 2012 Paralympic Ceremonies (Asst Choreographer)and over the last 5 years Artistic Director of MÓTUS), Lee Smikle (Principal & Artistic Director of The Legat School of Ballet and Contemporary Dance), Michelle Gaskell (Movement & Dance Tutor – Bristol Old Vic). Other dancers who joined DansConnect at a later stage include; Emma Carter (Motionhouse & tutor at Swindon Dance), Paula Harradine (Pilates tutor) and Stuart Waters (Motionhouse, BareBones, and ProteinDance).
Swindon Dance was one of the first dance organisations in the country to introduce an access and support programme, offering former students and up-and-coming artists across the country a space to rehearse and put on performances, as well as offering access to top quality dance initiatives to every child, young person and adult in Swindon and the south-west.
In 2005 Swindon Dance gained charitable status and also launched its Centre for Advanced Training (CAT) one of only nine such CATs in the UK. The CATs are supported by the Department for Education and offer pre-vocational training to talented young dancers aged 11-18.
2008 saw the CAT grow to its current cohort of 115 offering three programmes of training; a contemporary programme based in Swindon, a contemporary programme based in Exeter and an urban programme based in Swindon. It is the only CAT that offers a professional training programme for urban dancers.
98% of CAT graduates progress onto full-time training at some of the countries top vocational colleges and dance conservatoires and in recent years to such institutes in Europe. CAT alumni Jacob O'Connell and Jodelle Douglas made it to the finals of the BBC Young Dancer; Jacob in the contemporary category 2015 and Jodelle in the urban category 2016.
Swindon Dance has a long-time working friendship with the Royal Ballet School. The latest project the two organisations have joined together to deliver is the Primary STEPS programme, a national junior schools initiative.
In October 2014, Swindon Dance received a Royal Visit by the Duke of Kent, which was followed early in 2015 by the presentation of the High Sheriffs Award.
Swindon Dance received a grant from BBC Children in Need to support the development of its Salto! Juniors – a programme of dance for children with learning difficulties.
In 2017 Swindon Dance became an authorised ISTD centre and the first organisation outside of ISTD to run its Level 6 Diploma in Dance Pedagogy. Swindon Dance followed this by becoming a CERTA approved centre ready for the launch of it's new pre-vocational training programme for 16+ year olds, in partnership with New College, Swindon. This programme starts autumn 2019 with two courses; Access to HE (dance) and Access to HE (urban dance).
Our History in Pictures from 1979
To watch film – click on picture

Our Alumni
Past students have gone on to train at some of the top vocational colleges and Dance Conservatoires:
Arts Educational

Bird College

Bodyworks Performing Arts College

Central School of Ballet

Institute of Arts Barcelona

Laine Theatre Arts

London Contemporary Dance School

London Studio Centre

Millennium Dance

National Centre for Circus Arts

Northern Ballet

Northern School of Contemporary Dance

Rambert School of Ballet and Contemporary Dance

Royal Ballet (upper school)

S.E.A.D – Salzburg Experimental Academy of Dance

SLP College of Performing Arts

Trinity Laban Conservatoire for Music and Dance

Urdang Academy
Our alumni are working as professional performers, choreographers and directors in the arts world, such as:
2Faced Dance

Beyonce music video

Black Box Dance Theatre, Denmark

Boy Blue

Danish Dance Theatre, Denmark

Flickerr Dance

James Cousins Dance

Lexus car TV Advert

Michael keegan-Dolan; Swan Lake

Munich Ballet (Staatsballett) – principle dancer

Plague

Protein Dance

Punch Drunk – The Drowned Man: A Hollywood Fable

Rambert

Russell Maliphant

Tavaziva Dance

The face of Top Shop

Tribe Dance

TV commercials and music videos

Underworld and Iggy Pop music video

Warner Brothers – Peter Pan

West End – The Lion King
Many of our urban alumni are working internationally leading dance events and urban battles.
---
Swindon Dance is a great Swindon institution that deserves all the plaudits and praise it gets. It is a place which exudes passion and creativity and shares it with all those who pass through its doors, be they dancers or non-dancer.
Martin Jones – performance attendee
---
I am always impressed by the fantastic talent and professional work ethos of the young people. The Academies are producing some of the most sought after dancers in London. These young people are ahead of their game thanks to the programme and dedicated staff at Swindon, a positive and safe learning hub of creativity where students are nurtured and encouraged to be the best that they possibly can.
Natasha Khamjani – professional dance artist
Swindon Dance is a charity and not for profit organisation. It is a National Portfolio Organisation, funded by Arts Council England and is supported by Swindon Borough Council.