For the Community
Our Education and Development team take dance out into the community, offering exciting and diverse projects throughout Swindon and beyond working with a range of partners, arts and non-arts organisations.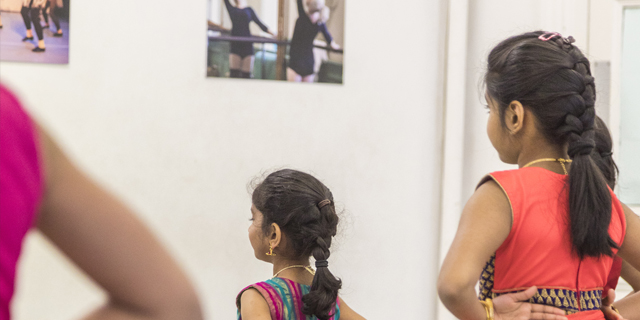 Our projects are all inclusive, providing access to excellence and quality working with world class artists throughout Swindon and beyond.
We aim to offer everyone regardless of age, ability or background the chance to experience and participate in the richness of dance, whether they are stumbling across it for the first time at one of our 'Big Screen Live' dance events or taking part in a dance residency, performance opportunity or working with a visiting professional dance artist or company. Our projects offer a rich mix of dance styles, the chance to meet new people, have fun and to make work and have a chance to also perform.
Our projects offer a rich mix of dance styles, the chance to meet new people, have fun and have the chance to make and perform work.
Our projects are for people with or without any dance experience. Groups and activities are age appropriate and designed to support the individual and group development providing that perfect springboard for progression and enjoyment.
We are dedicated to maximising the opportunities in dance for adults, children, and young people.
Dance OUT;
---
Our DanceOUT team have previously done healthy school projects, one off workshops, enrichment days, dance for Parkinson's and care home sessions.
Sarah Fletcher held multiple sessions at Uplands school for students with profound learning disabilities. During that time the students created a piece for the Making it Art performance which was in partnership with Reach Inclusive Arts.
New for 2018;
---
Our team will be providing after school creative sessions at Colebrook Infants school for children in year 1 and 2, and Erin Chivers will be heading to Hazlewood Academy to teach carnival fusion classes.
Maria-Louise Flexen will continue with her sessions at Ashgrove House nursing home.
Healthy school programme: Zoe Humphries and Megan Howe will be at Hazlewood Academy, focusing on self-esteem in girls and emotional well-being (mixed).
To enquire about our Swindon DanceOUT sessions and what we can offer please contact Sarah Fletcher on : Sarah.Fletcher@swindondance.org.uk
Swindon Youth Dance Company is going to Bournemouth;
---
Swindon Youth Dance Company (SYDCo) have been accepted to perform at this years U.Dance Regional event which is being held at Pavilion Dance South West in Bournemouth on Sunday the 25th of February.
U.Dance is the sector support organisation leading the way to a stronger, more vibrant and diverse dance sector. They provide packages for a range of individuals and organisations to support, advise and connect people across the dance sector.
SYDCo have been rehearsing during weekly classes led by Emma Carter. U.Dance is a special opportunity for youth groups, which bring groups as young as 11 to the age of 19 from across the South West together to celebrate the creativity, talent and skills from young dancers of today.
To book tickets for U.Dance Click Here
Or
to read more information about U.Dance visit their website: Click here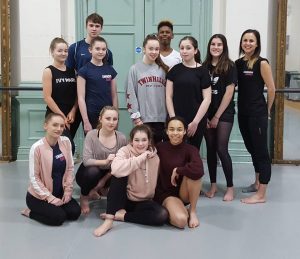 Can you help SYDCo get to Bournemouth;
In order to perform is this amazing event, the company of 13 dancers need to get to Bournemouth. They need to raise £200 for this. Can you help? Just a small donation will help them get there. Even a donation of £1 is appreciated.
Working with Anna Watkins;
---
Members of the Swindon Youth Dance Company will be working with Anna Watkins of Watkins Dance Company.
Together they will create a piece to be performed at DanceHouse on the 27th and 28th of April.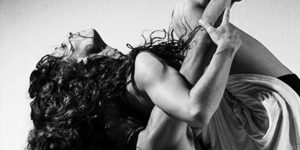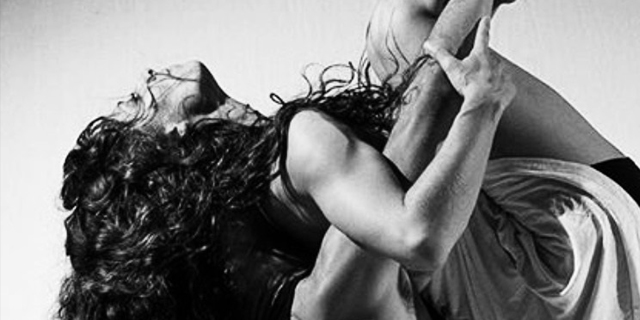 Swindon Fringe
---
The Swindon Fringe is back and this year its even bigger! From the 4th to the 15th of April. There's something for all ages to enjoy, including fabulous comedians, fun family shows, exciting workshops, and live music courtesy of The Groovy Pig Music Festival. Never has it been a more exciting time for you to witness artists testing their new material and getting your feedback on their performances – you might find yourself watching the next Dara O'briain or Tony Award Winner. Who knows??
Friday 13th April
10:30am – Friendly Ever After
7:30pm – Fruitcake – Ten Commandments From The Psych Ward / Kyle D Evans- Born to SUM
Sunday 15th April
10:30am – Be Happy, Harry Hippo
2:30pm – Till Debt Us Do Part / Solo 2
7:30pm – The Lady Killers / Autobahn
All tickets are available from the Wyvern Theatre box office; Box Office
You can either purchase individual tickets or get yourself a platinum ticket (£50), giving you access to every show during The Swindon Fringe Festival. The Ocelot Comedy Night and The Groovy Pig Music Festival are offering a Pay What You Want System , so you can give what you feel the performance was worth into the buckets provided.
For more info on the above and all the Swindon Fringe events, please go to Swindon Fringe Festival
Dance For Parkinson's
---
We offer a Dance for Parkinson's class, working closely with Parkinson's UK Swindon support group and the Swindon Therapy Centre. The class is designed to address issues often associated with Parkinson's and is FREE to those with Parkinson's and their carers.
For more information contact our Education and Development team: helen.ganberg@swindondance.org.uk / 01793 601707