Swindon Dance – enriching lives through dance
Our Primary Steps programme is run in partnership with the Royal Ballet School, Dance Partnership and Access Programme and supported by the Department for Education.
It is a national junior schools programme that aims to provide year 3-6 class groups (7-11-year-olds) with a positive introduction to creative ballet training for selected children who would not otherwise have the opportunity.

Our programme is funded by the Department for Education and works to provide access to creative ballet education for thousands of children, targeting areas of social, economic and cultural diversity. We work with the Royal Ballet School and a cluster of primary and junior schools to deliver the programme.

Our programme meets at Swindon Dance Wednesdays, 4:00-7:45 p.m. Dancers receive weekly classes co-led by a classical ballet specialist and a creative dance specialist who work together to develop pupils' creative knowledge and skills through foundation ballet, contemporary and creative dance techniques. All classes are accompanied by live music.
Students along with their parents/careers also receive mentoring and one-to-one meetings to look at progression, aspirations and basic goal planning. There are also opportunities to see the Royal Ballet School students in training, professional dancers performing and opportunities to perform locally and at The Royal Ballet School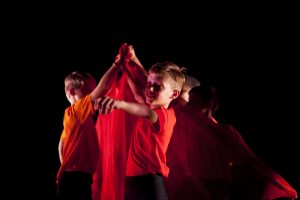 Before graduating from our programme, every effort is made to signpost Primary Steps pupils to further dance opportunities.
At Swindon Dance these include; STEPS2, The Centre for Advanced Training along with other opportunities to join one of our youth groups, Swindon Youth Dance Company (SYDCO), a variety of different evening and weekend classes, workshops, dance performances and special projects.
Meet the team
Local Coordinator – Carrie Barton-Fox click here to see Carrie's biography
Classical ballet tutor – Amy Giancarlo
Creative dance tutor – Joelle Pappas click here to see Joelle's biography
Musician – Christine Evans click here to see Christine's biography



more information
For further information contact the course leader:
Sarah Fletcher at sarah.fletcher@swindondance.org.uk / 01793 601707
Entry is via participating school only.
---