Enriching people's lives through dance
Swindon Dance is committed to the application of equal opportunities principles in all its practisies regarding recruitment of staff and to the safeguarding and promoting the welfare of children, young people and vulnerable adults and expects all staff and volunteers to share this commitment.
Coordinator for the Centre for Advanced Training (CAT)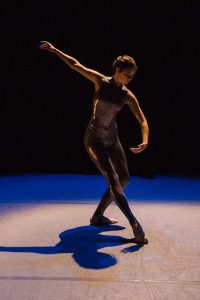 We are looking for a Co-ordinator to join our Centre for Advanced Training (CAT) – one of only nine national coaching programmes in dance across the country.

The Swindon Dance CAT started in 2005 and offers specialist pre-vocational training for exceptionally talented young dancers aged 11-18. The Swindon Dance CAT consists of three training programmes, two contemporary dance programmes based in Swindon and Exeter and an urban programme based in Swindon.

This is a co-ordinator position running the Swindon based contemporary programme of the CAT. The position is part-time (26.5 hours/3.5 days per week) starting w/c 17th February 2020 with a salary between £16,000-£21,000 per annum dependent on experience. Working hours will include some weekends, school holidays and occasional evenings.

The successful candidate will be responsible for the co-ordination of the student's training days including intensive courses, performances and audition preparation as well as providing administrative support to ensure the smooth running of the Swindon Contemporary Programme.
Applicants should have experience in co-ordinating a team, good IT organisational and verbal and written skills, experience of working with young people including safe-guarding and teaching creative and dance technique classes.
This position is funded through the Department for Education Music and Dance Scheme
Closing date: Friday 24th January 2020
Interview date: Wednesday 5th February 2020

Download job specification here
Download application form here

For more information on our CAT just click here

Contact CAT team email here or telephone 01793 601700


Finance Officer – part-time

We are looking for an experienced Financial Officer to join our small but dedicated team. The successful applicant will be AAT qualified with a minimum of three-years experience along with a full working knowledge of appropriate policies/codes of practice and awareness of relevant legislation
. They will have excellent interpersonal and communication skills both verbal and written and an interest in working in a creative environment.
Swindon Dance is a registered charity and Arts Council England National Portfolio Organisation and since 1979, has developed a national reputation as an organisation that specialises in talent development, artist support, show-casing and personal enrichment locally, nationally and internationally.
The successful applicant will be responsible for the financial management of Swindon Dance's financial accounts and systems. They will support the Artistic and Executive Directors on all financial matters and produce the organisations financial reports including quarterly management accounts and yearly financial reports.

Starting in the New Year, this position is part-time, 22.5 hours per week (working hours/days are flexible) with a salary of £23,500pa.
For further information contact the Cathy Downes, Executive Director on 01793 601700 or email http://cathy.downes@swindondance.org.uk
Download specification here
Download application form here
Volunteer Teaching Assistant

We are looking for a reliable, sensible, enthusiastic young person aged 13 + who relates well to children and can take direction from the teacher. The suitable person will be available every Tuesday during term time from 4-5pm to support ou
r Children's Ballet teacher. This could be used towards an Arts award or Duke of Edinburgh scheme award.
CLOSING DATE: Wednesday 25th September (9am)

APPLY: please contact helen.ganberg@swindondance.org.uk
#swindondance
#swdancing2019
Volunteers
Swindon Dance runs performances, classes, special events, workshops, sharings and more! We need YOUR HELP to make these activities happen.
Roles range from stewarding, serving behind the bar and helping out with events. In return we can offer free tickets for performances, discounted classes and our gratitude.
If you are interested in helping us contact Cathy Downes OR Swindon Dance Reception on 01793 601700
Thank you
Swindon Dance is committed to equal opportunities and diversity and to safeguarding and promoting the welfare of children and young people.