Education and community news
Our Education and Development team take dance out into the community, offering exciting and diverse projects throughout Swindon and beyond working with a range of partners, arts and non-arts organisations.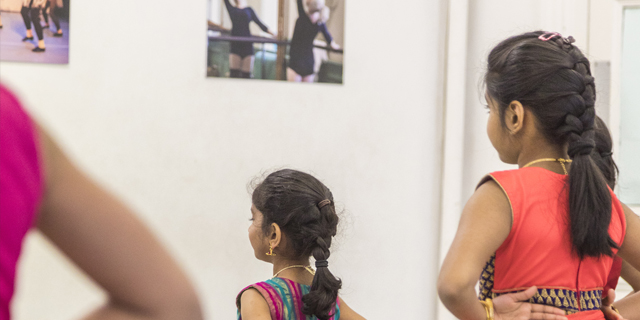 Our projects are all inclusive, providing access to excellence and quality working with world class artists throughout Swindon and beyond.
We aim to offer everyone regardless of age, ability or background the chance to experience and participate in the richness of dance, whether they are stumbling across it for the first time at one of our 'Big Screen Live' dance events or taking part in a dance residency, performance opportunity or working with a visiting professional dance artist or company. Our projects offer a rich mix of dance styles, the chance to meet new people, have fun and to make work and have a chance to also perform.
Our projects offer a rich mix of dance styles, the chance to meet new people, have fun and have the chance to make and perform work.
Our projects are for people with or without any dance experience. Groups and activities are age appropriate and designed to support the individual and group development providing that perfect springboard for progression and enjoyment.
We are dedicated to maximising the opportunities in dance for adults, children, and young people.
---
DanceOUT
Our DanceOUT team have previously done healthy school projects, one off workshops, enrichment days, dance for Parkinson's and care home sessions.
Sarah Fletcher held multiple sessions at Uplands school for students with profound learning disabilities. During that time the students created a piece for the Making it Art performance which was in partnership with Reach Inclusive Arts.
Our team will be providing after school creative sessions at Colebrook Infants school for children in year 1 and 2, and Erin Chivers will be heading to Hazlewood Academy to teach carnival fusion classes.
Marie-Louise Flexen will continue with her sessions at Ashgrove House nursing home.
Healthy school programme: Zoe Humphries and Megan Howe will be at Hazlewood Academy, focusing on self-esteem in girls and emotional well-being (mixed).
---
Swindon Dance & The Age of Creativity Festival
We are delighted to announce our involvement with the Voluntary Arts Age of Creativity Festival.
Starting in October we will engage up to 40 residents at Whitbourne House Residential Care, in individual and group dance and movement activity to improve mental and physical wellbeing, lowering feelings of isolation and improving confidence, strength, flexibility with a longer-term view to reducing and preventing falls.
This is a 4 week long partner collaborated pilot project between Swindon Dance, Swindon Borough Council and Sarah Gilmartin from Open Arms Artists' Collective, leading towards a much larger project next year.
To enquire about our Swindon DanceOUT sessions and what we can offer please contact Sarah Fletcher on : Sarah.Fletcher@swindondance.org.uk
---
Dance For Parkinson's
We offer a Dance for Parkinson's class, working closely with Parkinson's UK Swindon support group and the Swindon Therapy Centre. The class is designed to address issues often associated with Parkinson's and is FREE to those with Parkinson's and their carers.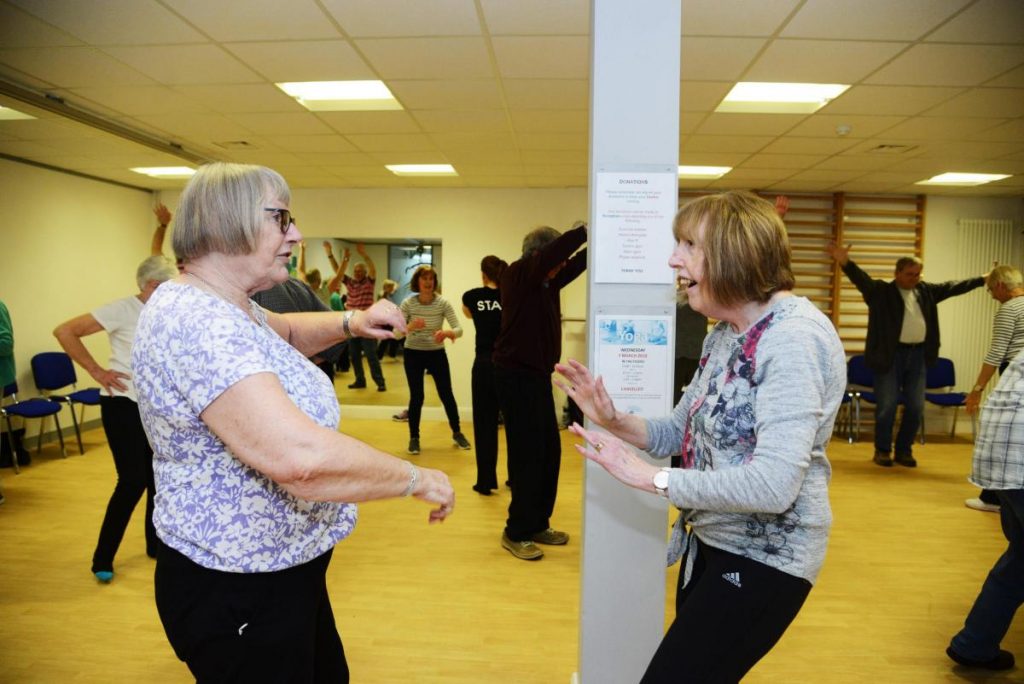 ---
Boys Dance on Film
Our all boys group – Just for Boys (7-10 yrs) took part in a short film choreographed and produced by Matt Bailey – Baila Productions.
This rare opportunity gave the boys an amazing experience of dance for camera devised from a different point of view, giving them the rare opportunity to see what it's like performing dance in front of the cameras, as opposed to performing in live shows. They also got the chance to work with West End performer (Lion King) and Swindon Dance alumnus Jahrel Thomas.

Ideas, choreography and planning took place during some of the groups weekly classes whilst the filming happened all in one day during the October Half Term.

The film has been used for promotional purposes to raise the profile of Swindon Dance's unique provision for Boys and Young Men nationally, regionally and locally.
Watch the finished film below
---

For more information contact our Education and Development team:
Email: click here
Tel: 01793 601707