The Associate Artist and Commissions Programmes aim to support the next generation of professional dance makers and artists. These programmes are for new to mid-career artists and practitioners from any genre or location who want to find time and space to grow their work and their practice. For associate artists this is without the pressure of producing finished works and for choreographers when producing new performance pieces for touring.
Associate Artists Programme
Each artist or company will receive support and access to the studio's resources for two years.
Applicants are invited from graduates, young practitioners and mid-career artists.
The programme works to benefit, inform and add value to the participants practice and it is hoped that they will go on to become longer-term associates of Swindon Dance.
Next programme starts April 2022.

Meet our associate artists 2020-22


Edd Arnold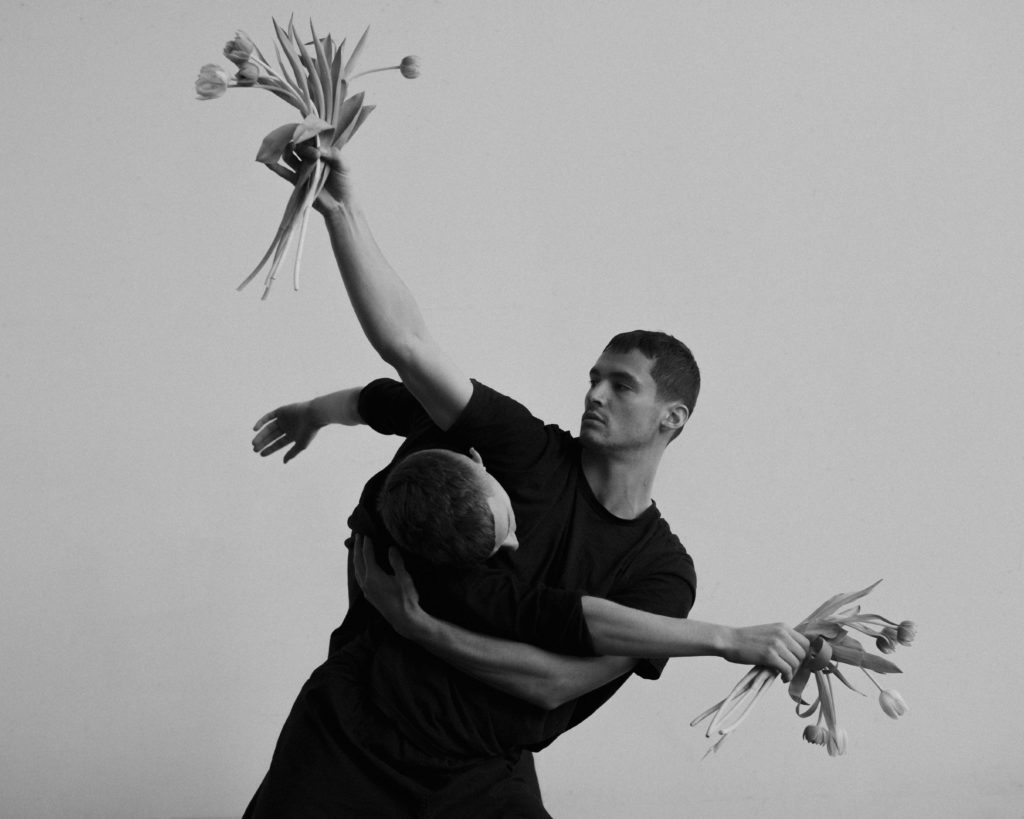 Edd Arnold was born in Bristol and began to dance through B-boying, guided by Jôel Daniels and Wilkie Branson. From there Edd joined the Centre for Advanced Training at Swindon Dance and the National Youth Dance Company where he worked with Jasmin Vardimon and Akram Khan, before completing his training at Rambert School. After graduating, Edd has performed various repertoires within the UK and internationally; working with TJ Lowe, Jose Agudo and Pascal Merighi before joining Balletboyz in September 2017. Edd now dances with Russell Maliphant Company, touring the production Silent Lines and assisting Maliphant with the 2020 creation on the National Youth Dance Company. Alongside this, Edd is also working on projects with Michael Keegan-Dolan and Thick & Tight.
Edd's first choreographic work, City Petals was a collaboration with artist Hannah Mason. It first showed at the Lillian Baylis Sadler's Wells, and was later shared at a TEDx event. In January 2020 Edd shared his second work, Tulips at The Place Theatre as part of Resolution Festival.
Edd is delighted to be an Associate Artist with Swindon Dance and is excited to continue developing his work with their generous support.
Film credit: James Olivo
Thomas Page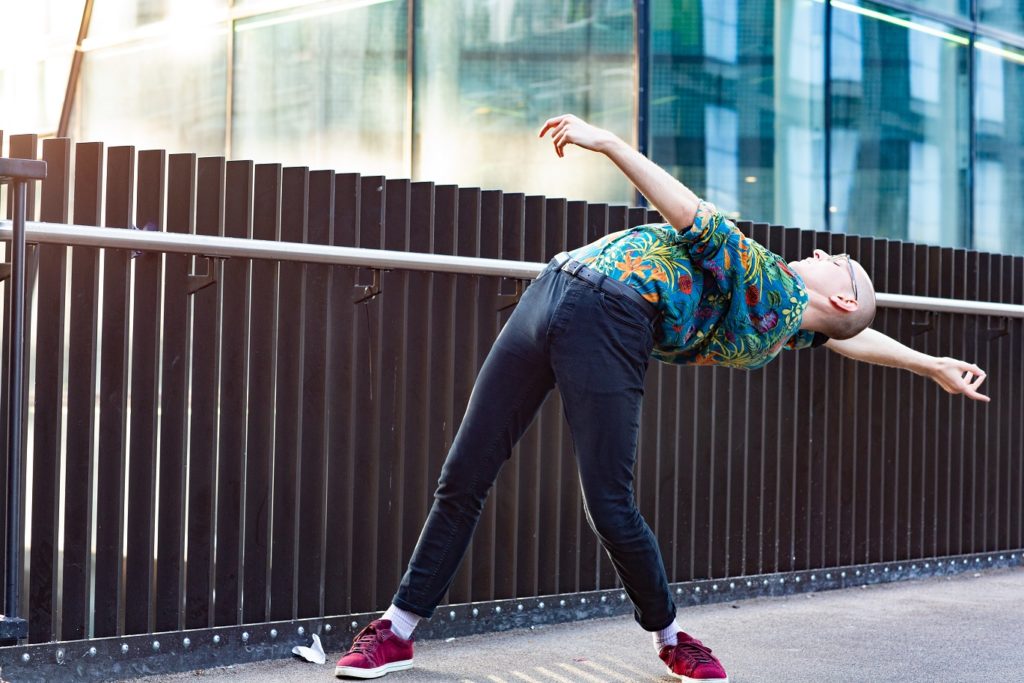 Thomas is a contemporary dance artist from Oxford and the Artistic Director of Thomas Page Dances (TPD). During this final year of training at the Trinity Laban COnservatoire of Music and Dance, he became a FreeSpace Artist of Studio Wayne McGregor and was nominated by Laban to be part of The Place's Open Borders Project 2019. Thomas is currently an Associate Artist of The Old FIre Station Theatre, SPARK Artist in Residence at The Pegasus Theatre and is excited to be joining the Associate Artist Programme at Swindon Dance.
Since founding Thomas Page Dances in 2016, Thomas has rooted their choreographic practice around socio-political ideas in movement. Using their choreography as a form of aesthetic activism and universality of dance as a language seeking to create connections between people who are often separate by very specific ideas, beliefs or experiences. This practise is seen both in Thomas' work with professional company and youth company, TPD Young Artists.
Thomas is looking forward to working closely with Swindon Dance to keep developing their choreographic projects, strengthen their teaching practice and to continue creating opportunities for collaboration with other contemporary artists.



Adrian Look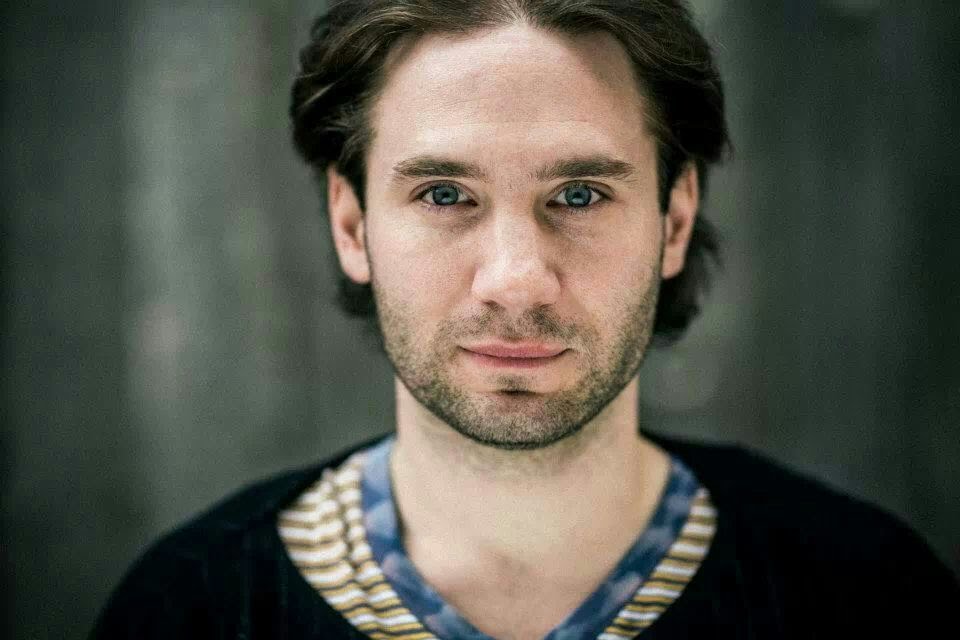 Adrian studied Dance Theatre at teh Fokwang University of the Arts in Germany. On graduating he became a soloist for Tanztheatre Bielefeld for three years, followed by two years of freelance projects in Germany, Switzerland and the UK. Adrian has worked with several dancers from Tanztheatre Wuppertal Pina Baush including Dominique Mercy, Malou Airaudo, Rainer Behr and Stephen Brinkham. Adrian has taught workshops in contemporary dance, ballet and improvisation for over ten years and since moving to London has taught workshops and classes at The Place, Trinity Laban, Chisenhale Dance Space and Greenwich Dance. Adrian is a lecturer at Morley College, London and a visiting lecturer at the University of Bedfordshire.

Emma-Jane Greig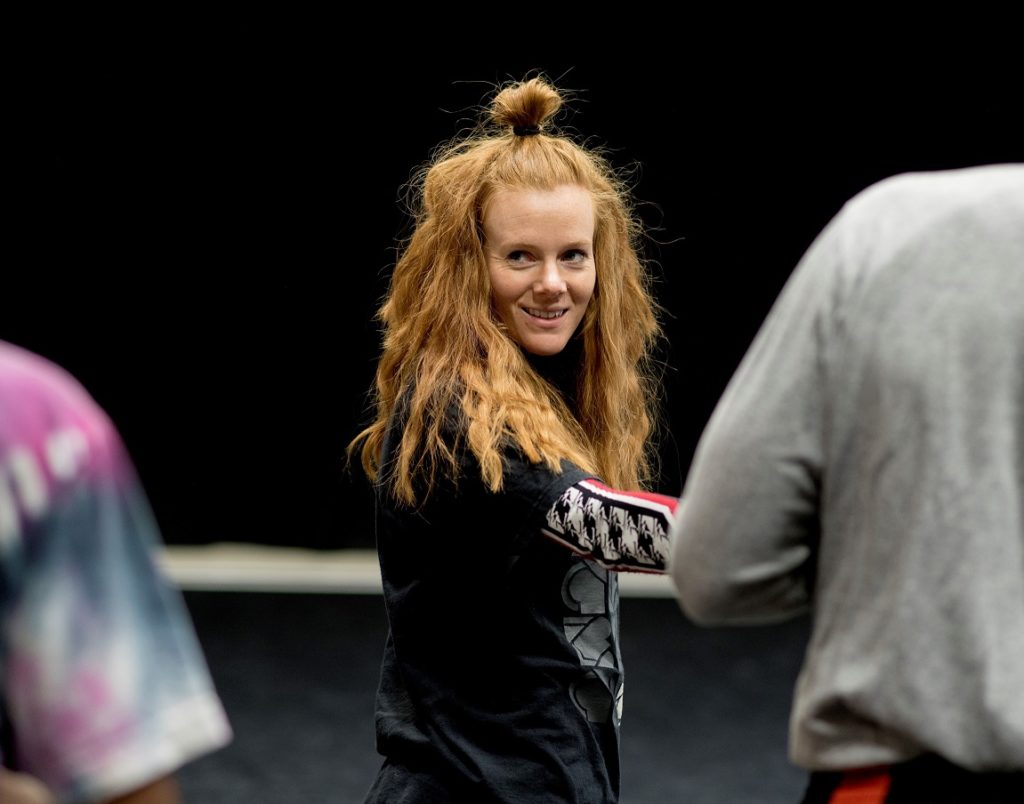 After graduating from Manchester University with a BSc (Hons) in Psychology, Emma-Jane founded professional hip hop company 'Body Politic'. Body Politic's work addresses a range of socio-political issues delivering vital and life-changing work for young people who live in some of Oxford's most deprived communities.
As Artistic Director, Emma-Jane works collaboratively with creatives to approach taboo socio-politic subject matter integrating narrative with hip hop movement.Emma-Jane and Body Politic has been selected by Oxford Dance Forum (ODF) for their 3-year producer support programme, to become an Associate Artist at Swindon Dance and undertake Artists4Artists Womxn in Hip Hop Professional Development Programme in 2020.

In 2019, Body Politic's first full-length Hip Hop theatre work 'Father Figurine' embarked on a national tour.

Emma-Jane has a huge amount of experience at facilitating and workshops to engage vulnerable and 'at risks' groups in the arts and in directing youth platforms. Her work as a freelance dance practitioner has included work with Pupil Referral Units, Mental Health Care in-patient wards, disabled groups, early intervention hubs as well as schools and FE Colleges.

Rob Bridger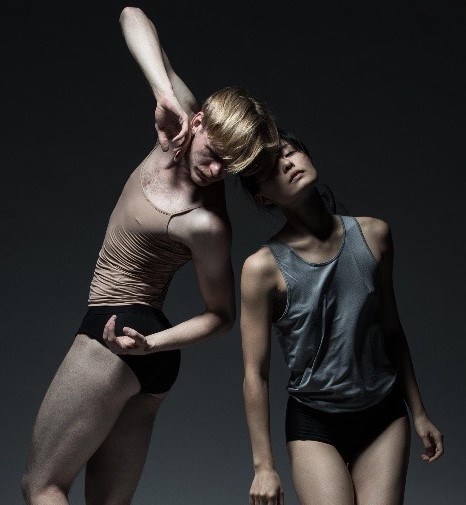 Rob started dancing at Swindon Dance (Centre for Advanced Training) before going on to study at Rambert School of Ballet and Contemporary Dance. He is currently studying a Masters in Contemporary Art Practice at the Royal College of Art in London. 
Currently he collaborates and performs with Emanuel Gat Dance.
Robert has performed and toured internationally with companies including National Dance Company of Wales, Alexander Whitley Dance Company, Protein Dance and Peter Schaufuss Balletten. He has created works with choreographers including Marcos Mourau (La Veronal), Mark Baldwin and Christopher Bruce. Within a gallery context, he has performed in Pablo Bronstein's, Historical Dances in an Antique Setting at the Tate Britain and in Olafur Eliasson's, Ice Watch at the Tate Modern.
In parallel to working as a freelance dance artist, Robert has shared his own choreographic and solo work at Yorkshire Sculpture Park, The Royal Opera House (Covent Garden, London) and at The Hockney Gallery (London).
Most recently Robert was commissioned to create a new interdisciplinary work as part of the Arsenale's (Berlin) exhibition on Ian White – Cinema as a Live Art / Becoming Object show (2019). He also received a co-commission last year to develop a new stage work as part of an exchange with Taiwanese artists working Internationally. The duet 'Twoo' premiered in 2019 a the National Theatre of Taiwan in Taipei (2019).
His work navigates the entanglement of dance, performance and visual art. In 2019 Robert facilitated two skills sharing residencies for dancers and visual artists at Swindon Dance and Pavilion Dance South West. He also initiated the Desktop Choreography RECLAIM Residency, an online residency working as a platform for artists with an interest in movement and dance to research into their practice, make new work  and collaborate in constructing a digital anthology of movement research.
Photo. Dancers: Robert Bridger and TingAn Ying. Photographer: Ernie Chang
---
Our Commissions Programme
Each commission includes a £1,000 commission to create a new performance piece.
Applicants are invited from graduates, young practitioners and mid-career artists.
The programme gives choreographers time and space to develop and grow their creativity whilst producing new works for touring.
Choreographers receiving a commission are required to promote Swindon Dance on all publicity relating to the finished piece.
The scheme commences from 1st April each year. Next round starts 1st April 2021.


See who we are commissioning 2020

Wayne Parsons – VOXED (formerly Wayne Parsons Dance)
Wayne Parsons is a choreographer and movement director with over 15 years of experience working in the dance and theatre industries. Wayne is the Artistic Director of VOXED, a dance theatre company with a focus on the development of work that brings people together through the shared experience of dance. Since establishing Voxed (formerly Wayne Parsons Dance) he has been awarded the Enterprise Ideas Fund from East London Dance, the Lisa Ullman Travelling Scholarship Fund and been a finalist at the Copenhagen International Choreography Competition. Wayne has worked on productions at Shakespeare's Globe, Hampstead Theatre and Theatre Royal Stratford East amongst others.
website: http://wayneparsonsdance.com/
Wayne Parson Dance – in rehearsals for Out Late
'Out Late' is a joint commission between Swindon Dance and The Place, London.



Joss Arnott – Joss Arnott Dance
website: https://jossarnottdance.com/
Joss Arnott – trailer of Pulse. Featuring Swindon Dance alumnus Sean Moss.



Richard Chappell – Richard Chappell Dance
website: https://www.richardchappelldance.co.uk/
Richard Chappell – trailer Still Touch. Featuring Swindon Dance alumnus Sharol MacKenzie.



Dan Martin – Dan Martin Artist
website: https://www.danmartinartist.co.uk/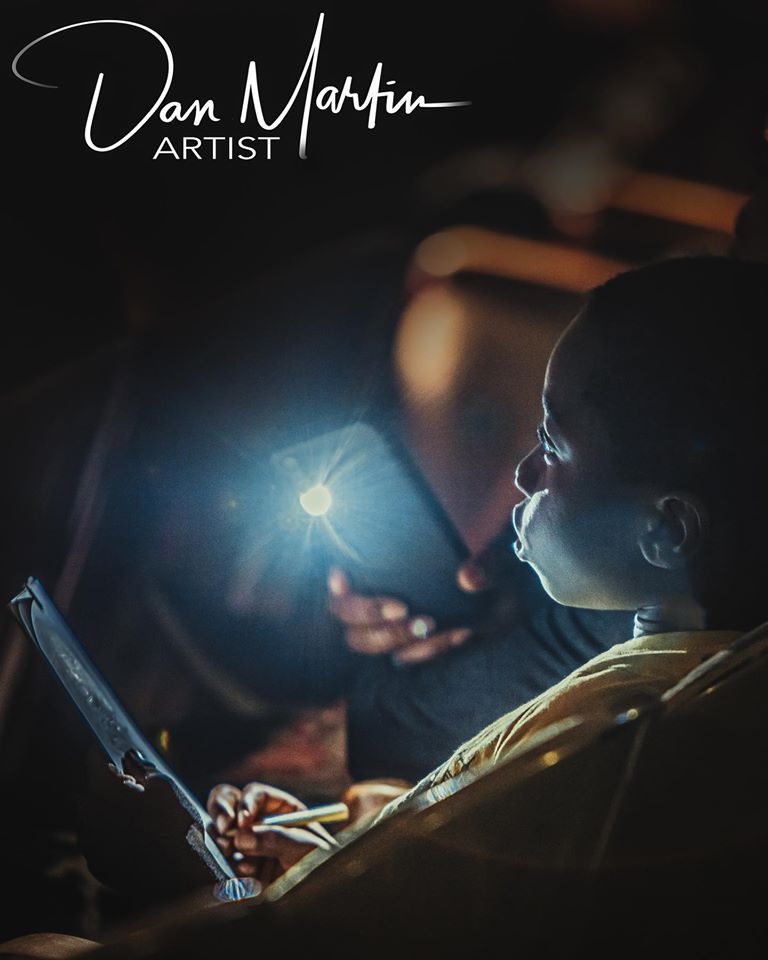 If you require further information contact the Artistic Director: email here




Our Associate Artists and commission for 2018-20:
Carys Staton – read Carys' birography and watch her in action here
Renaud Wiser – read Renaud's biography here and website here
Wayne Parsons – read Wayne's biography here and see Wayne Parsons Dance here
Victor Fung – read Victor's biography here and visit website here
James Wilton – read Jems' biography here and see more on James Wilton Dance here
Yael Flexer – read Yael's biography here and visit FlexerandSandiland website here here
Baila Productions – find out more about Baila Productions here
Anna Watkins – read Anna's biography here and visit Watkins Dance here
Jean Abreu – read Jean's biography here and Jean Abreu Dance here
Sarah Josh – read Sarah's biography here

Watch Anna Watkins in conversation with Dan Martin


Past Associate Artists and Commissions since 2017:
Anna Watkins – find out more about Anna here
Thomasin Gulgec and Estela Merlos – find out more about Thom and Estela here
Ieva Kuniskis – find out more about Ieva here
Joss Arnott – find out more about Joss here
Neon Productions – find out more about Neon Productions here
Swerve Theatre Dance Company – find out more about Swerve here
Watch Thom and Estela in conversation with Dan Martin
Films by Dan Martin