Swindon Dance is now closed following the latest government advice on COVID-19. If you need to get in touch please do so via email, or message us through our Facebook page.


email: info@swindondance.org.uk
Directors message
It is with a heavy heart that I write to confirm that in order to safeguard our staff, artists and users whilst the country combats the Coronavirus, that Swindon Dance has now had to close.

We will be following the UK Government advice and guidelines and will work to keep everyone up-to-date with the impact on Swindon Dance and our activities as they unfold. We hope it won't be too long until we are able to reopen.

If you have a question please email the respective course manager/coordinator who will endeavour to reply to you as quickly as possible. We are a small charity and as such have limited resources so please bear with us as it may take a few days to reply to your query.

We are working with our treasurer and other funding partners to ensure everyone due money back will receive this. For those of you attending or with children attending one of our student courses (the Centre for Advanced Training and/or our Pre-vocational Training Programme) this may take sometime to get the necessary answers regarding student fees and bursaries from our funding partners.

For further information regarding our services and activities, refunds and student fees during this time please check the Coronavirus page of our website: Click here

For contact details regarding our different teams please email the project team manager as listed on this page or for general enquiries please use the email at the top of this page.

We wish everyone well during the months to come. Remain positive, enjoy this time to be with your loved ones, to reflect, take time out and most of all, please take care of yourselves, your loved one and those in need of help and support. We pray it will not be long before we can open our doors and welcome you all back again.

Viv – Artistic Director, Swindon Dance

come and join us for some FREE online yoga with Charley Logan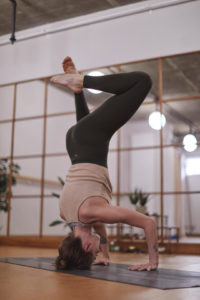 Looking for ways to stay healthy, mobile and focused – come and join us with one of our online yoga sessions.

We now have 10 different sessions for you to choose from. No fee – just a way for us to offer our users a free resource to help during this difficult time.

Simply follow the link or search for Yoga4Dancers on YouTube click here for Yoga4Dancers





Bookings
All performances, classes and events are currently cancelled.
Performance & Events or Classes pages.
Access
We welcome visitors with disabilities. We have a lift and accessible facilities. If you are a wheelchair user please advise us when booking so we can ensure suitable seating is available for you and your party. We have an infra-red hearing loop system for performances – please ask when booking.