Diploma In Dance Pedagogy (DDP)
Level 6 Diploma In Dance Pedagogy
Accredited by ISTD
Our Level 6 Diploma in Dance Pedagogy (DDP) is for dance artists and practitioners and is accredited by the Imperial Society of Teachers of Dance (ISTD).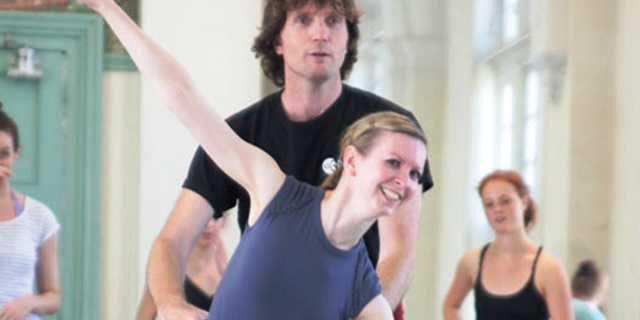 The Level 6 DDP will provide candidates with a regulated qualification equivalent to an undergraduate degree. DDP graduates are eligible to apply for Qualified Teacher Status (QTLS), progress to a Masters in Professional Practice at Middlesex University or the ISTD's prestigious Fellowship qualification.
Swindon Dance is the first Centre to run this qualification outside of ISTD.
The DDP runs part-time and can be completed in 2-years. Candidates have 5-years to complete the qualification.
This diploma is for current and ex-professional dancers seeking to transition to a teaching career, unqualified teachers currently working in the vocational/further education sector and dance teachers with a Level 4 (or equivalent) initial teaching qualification.
Entry requirements
Candidates must:
have a Level 4 teaching qualification;
Dance Degree OR relevant level of dance teaching experience in a range of contexts;
mature candidates should have a suitable dance training or significant experience of dance.
Learners do not need prior teaching experience but a regular teaching placement is required for the duration of the course.
Higher Teacher Training Bursaries
Funds are available to support teachers undertaking their DDE, DDP and Dancesport Associate, as well as a CPD travel bursary for international members. Further information regarding the criteria for applying and how to apply can be found at https://www.istd.org/courses-and-training/teacher-training-bursaries/
Participants on the DDP may to apply for an ISTD bursary to help with course fees and expenses.
Course Consultant
Course consultant is Alison Beckett B Ed (Hons), M Ed. Alison trained in classical ballet. She was the Vice Principle of Northern School of Contemporary Dance for 17 years. She has been responsible for dance teacher training for the British Ballet Organisation (BBO) and Imperial Society of Teachers of Dancing (ISTD) since 2003.
APPLICATIONS ARE NOW OPEN FOR OCTOBER 2019

Extended Deadline

Download information and application form for Diploma and bursary below

Download course outline –Swindon Dance – DDP Course Outline – new
Download course syllabus – Swindon Dance – DDP Syllabus Outline new
Download course application form – Swindon Dance – DDP Application Form new
Download course application guide – Swindon Dance – DDP Application Guide – new
Download bursary application and guidelines – CLICK HERE
If you require further help or information please contact Jo Wilson the Programme Manager: email here