Enriching lives through dance
Our Centre for Advanced Training provides access to world-class dance training opportunities for young people aged between 11 – 17 years. The training is suitable for dancers with talent, passion and commitment to pursue dance.
Swindon Dance's Centre for Advanced Training offers three separate programmes (Swindon Street Dance, Swindon Contemporary and Exeter Contemporary), making up one of nine National Centres across the UK.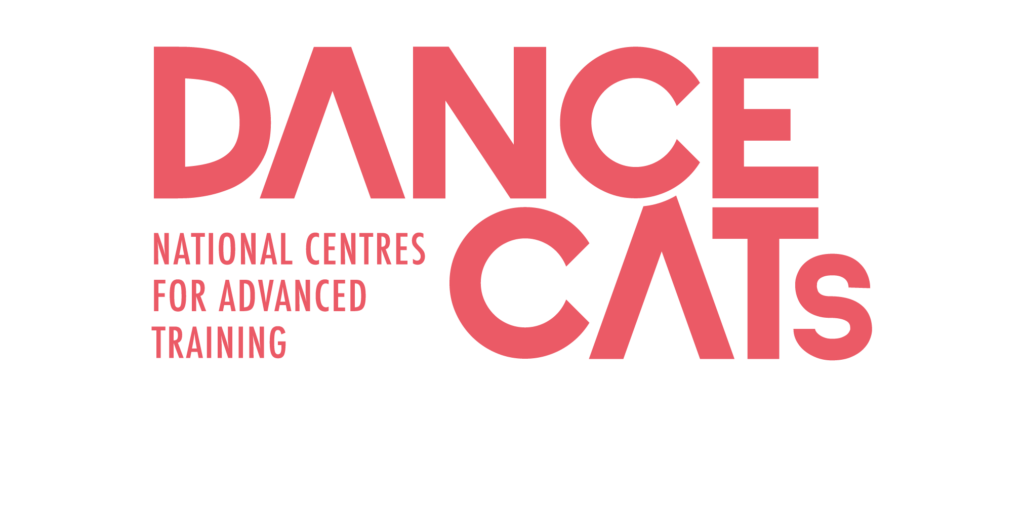 The National Dance CATs are supported through the Department for Education's Music and Dance Scheme, meaning that for those that qualify training is free or subsidised.
Programmes
Exeter Contemporary Programme
Training takes place on Sundays Dancers meet fortnightly on Sundays from 11:00-5:00 pm during school terms. The programme focuses on a variety of contemporary techniques, ballet, and jazz dance techniques, improvisation, choreography and performance skills. The Exeter CAT meet in several locations across Devon including DanSci DanceStudio, Plymouth University and The Hall at Exeter. The location(s) for September 2022 will be confirmed soon, students from Devon, Cornwall and Somerset travel to attend this programme.
Swindon Contemporary Programme
The CAT Swindon Contemporary Programme is based at Swindon Dance and runs weekly Saturday afternoons between 12:00 to 5:30pm. Students study; ballet, contemporary and jazz dance techniques, improvisation, choreography and performance skills. Young dancers usually travel from within Wiltshire, Gloucestershire, and Dorset.
Swindon Street Dance Programme
Formerly known as the Swindon Urban Programme, this is based at Swindon Dance and runs weekly Sunday afternoons between 11:15 and 5pm. Students study: popping, breaking, house hip hop, freestyle, choreography and performance skills. Young dancers from all over the South West region travel to attend this programme.
Swindon Ballet Programme
Based at Swindon Dance the Ballet stand runs on Sunday afternoons between 11:00 and 5:00pm. Students will study; Ballet technique, Strength and Conditioning/Pilates, an introduction to Pointe work, an introduction to Contemporary, Male Virtuosity (if applicable), Music Appreciation as well as workshops in Anatomy, Healthier Dancer, Choreography, Drama and Dalcroze. Click the link below to find out more about this new strand.
Join the CAT
Entry onto the CAT programme is via audition only. Auditions are held annually, from March – June for entry onto the programme in September. The CAT audition is FREE to attend but an application form must be completed and submitted in order to reserve a place at the audition.
We recommend students interested in joining the CAT attend an upcoming open day or experience day. To book your place on an open day or experience day click the link below.
Information Pack
Fees and Grants
A place with the CAT can either be fully or partially funded by the Music and Dance Scheme, Department for Education. Grants are awarded based on mean-testing which looks at household income. Families who do not qualify for a grant will be required to pay the full fee. Please read our grant information sheet by clicking the link below for more information.
FAQs
Please read our FAQs regarding Swindon Dance Centre for Advanced Training. If we haven't addressed your query please don't hesitate to contact us cat@swindondance.org.uk.