Health and wellbeing
Swindon Dance – enriching lives through dance
Our Education and Development team run a series of in and outdoor events and special projects across Swindon and in the town centre designed to help a persons health and well-bing.
Dance for Parkinson's
We offer a Dance for Parkinson's class working closely with Parkinson's UK Swindon support group and Swindon Therapy Centre. The class is designed to address issues often associated with Parkinson's and is FREE to those with Parkinson's and their carers.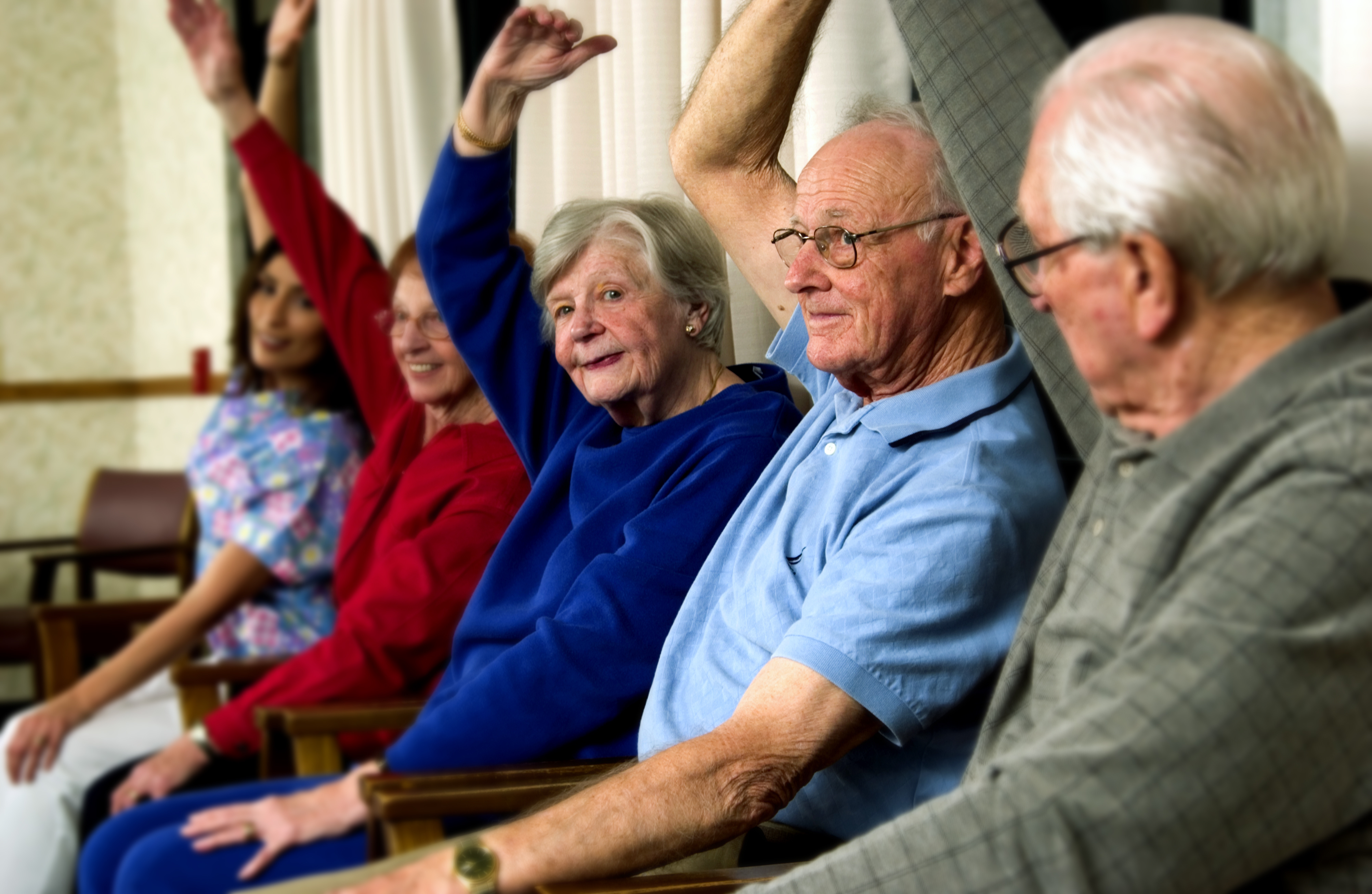 For further information about this class email: sarah.fletcher@swindondance.org.uk or call: 01793 601707

Swindon Carers
Swindon Dance has received £2,000 from the D'Oyly Carte Charitable Trust to run a weekly dance class for Adult Swindon Carers. These lively and fun classes were developed out of a pilot scheme with Swindon Carers in 2019. The pilot project highlighted how many carers experience feelings of isolation alongside the many challenges they face when caring for a family member full-time with little access to activities and respite and how just one weekly class can have a positive impact, helping them to feel re-energised with boosted self-esteem and aiding them to avoid social isolation.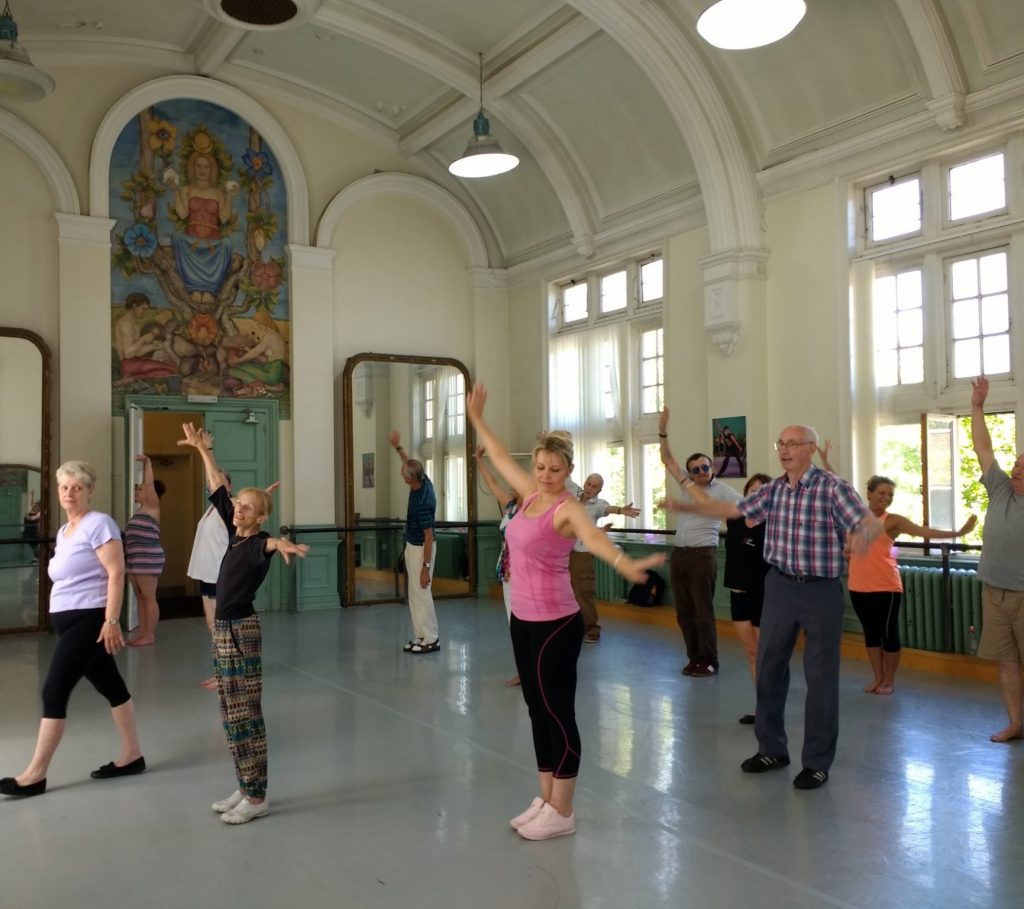 This project aims to promote health, well-being and the positive impact dance brings to a person.

Classes are FREE and open to all adults who are registered as Carers.
If you need help to register as a Carer visit the Swindon Carers website.

To find out how to join the dance classes contact Swindon Dance

Tel: 01793 601700 or email info@swindondance.org.uk

Funded by The D'Oyly Carte Charitable Trust


Dance and Dementia
During 2019 we worked with Swindon Borough Council's Public Health team and Open Arms Collective's Sarah Gilmartin to initiate, design and deliver two pilot dance projects at Whitbourne House Residential Care Home in Swindon to residents with Dementia.

We are currently seeking funding to develop and expand this project.

Due to the Coronavirus pandemic, this project is currently on hold.
Yoga 4dancers – 4personal engagement – 4fun
We offer two styles of yoga – Vinyasa flow (online recorded classes) and Yoga with Karunadasi (studio based classes)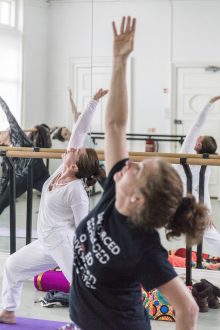 Karunadasi yoga – a general/mixed ability class
Studio based class
Our yoga with Karunadasi class is an integral yoga based session involving all elements of yoga, welcoming people of all ages, abilities and backgrounds, even if you have an existing condition – instruction can be adapted for the individual.
From Carrie…
"My practise has led to me wanting to reach those who believe yoga is outside of their ability, those who would not normally consider this form of exercise, the immobile, infirm, people with long term conditions like ME, MS, fused spines, cancer recovery patients.
Yoga with me helps the individual develop and become easeful in the body and peaceful in the mind"
---

Vinyasa flow – for those with an understanding of yoga and dance technique
Online class
Come and join our free online yoga community for young dancers (16+), student and professional dancers, artists, choreographers, people who love dance and movement and looking after their well-being – all are welcome.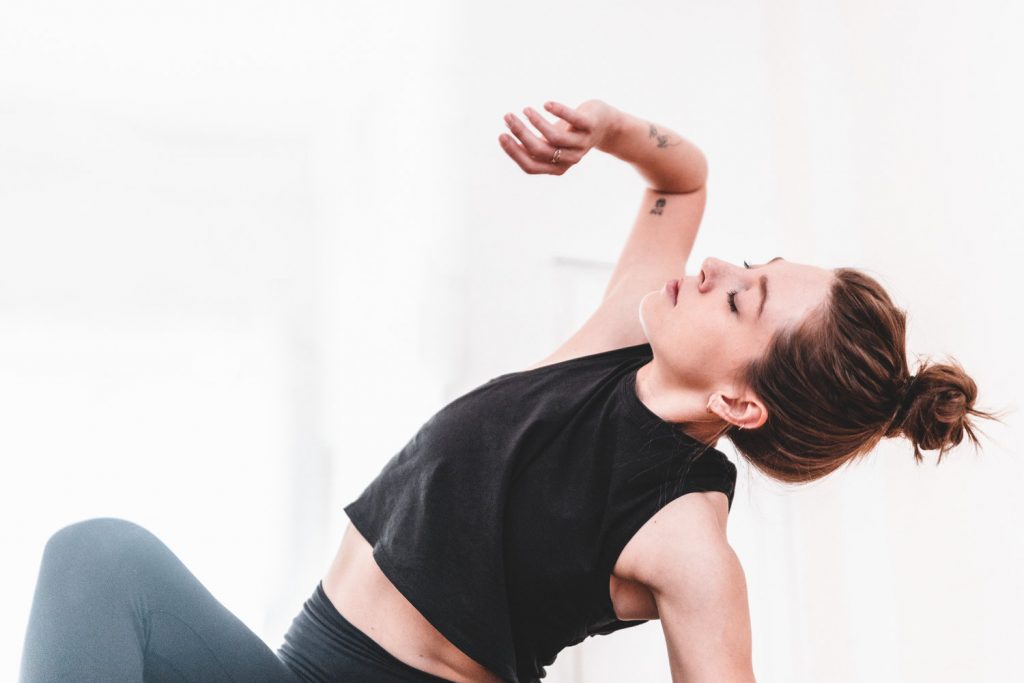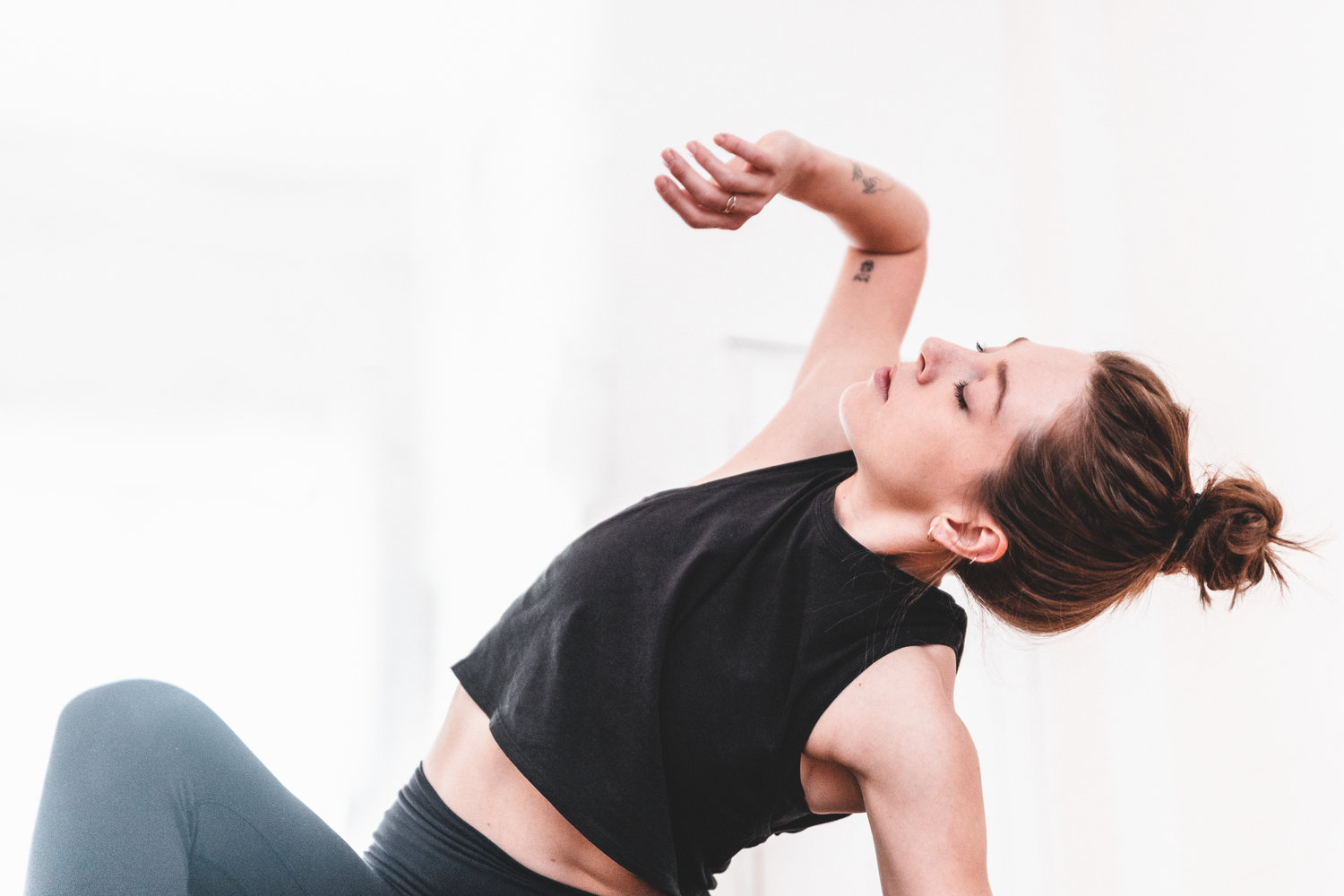 From Charley…
"When we tap into our inner essence and move from a place of creativity, the result of this practice is an enlivened being – it's this deeply seeded positivity I aim to bring to my classes.
Feeling free within our body-mind, and the ability to navigate our way through this life with authenticity and curiosity is what excites me about yoga and movement today".
---
FOR MORE INFORMATION ON OUR PROJECTS
Contact us on 01793 601700 / or email sarah.fletcher@swindondance.org.uk
With thanks to our partners and supporters that make these classes possible.