You've been handed this card because a member of our team has seen great potential within you.
Our Centre for Advanced Training provides access to world-class dance training opportunities for young people like you aged between 11 – 17 years. The training is suitable for dancers with talent, passion and commitment to pursue dance. We want you to be a part of that.
We offer four separate programmes (Swindon Street Dance, Swindon Contemporary, Swindon Ballet, and Exeter Contemporary), making up one of nine National Centres across the UK.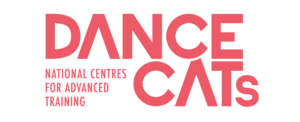 The National Dance CATs are supported through the Department for Education's Music and Dance Scheme, meaning that for those who qualify, training is free or subsidised.
WANT TO JOIN CAT?
A member of our team has seen your talent and with that in mind, we would like to invite you to Audition. If we have given you a 'You've been spotted' card it's because we think you would benefit and thrive at our Centre for Advanced Training. Select the audition you would like to attend from the list below and register your interest.
AUDITION DATES
Swindon Contemporary Programme
16th July @ Swindon Dance.
Swindon Street Dance Programme
16th July @ Swindon Dance.
16th July @ Swindon Dance.
Exeter Contemporary Programme
Our Exeter Auditions have now passed. If you are interested in joining there is still opportunity to. Please complete the application form – https://bit.ly/CAT-Audition-2022
---
CAT Graduates

"Before I joined the CAT, I had dabbled in my childhood, teaching myself Michael Jackson routines and things I found on YouTube. Then I met friends who had some training and began sharing with me.

Compared to my peers in the industry I think I have a greater level of professionalism which I gained from the CAT programme and my tutors. That includes; punctuality, attitude and pushing to be/do my best" read more
KIERAN WARNER
"I discovered the CAT through my secondary school. The CAT team came to give a workshop and recommended that some of the students should audition.


Being part of the CAT taught me of the different possibilities there are in dance. The scheme gave me a taste of what dance schools would be like and through working with such a variety of different people gave me a glimpse of how broad contemporary dance is" read more
SHAROL MACKENZIE
---
RETURN TO CENTRE FOR ADVANCED TRAINING PAGE