Zoe Humphries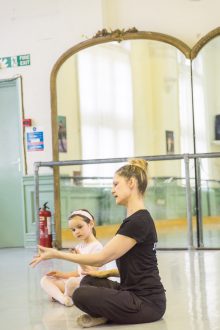 Zoe Humphries
Zoe trained at Arts Educational London before working as a professional commercial dancer for many years. On returning to Swindon Zoe successfully applied for the role of Dance Development Officer at Swindon Dance.
Many years later Zoe continues to teach Adult Jazz, Steps2 and children's Saturday morning creative dance classes at Swindon Dance.
Zoe is also a leader for the Royal Ballet PrimarySTEPS team and a key member of the DanceOUT team at Swindon Dance teaching in primary and secondary schools across Swindon and Wiltshire.
Zoe Humphries's Classes