Kimberley Brewser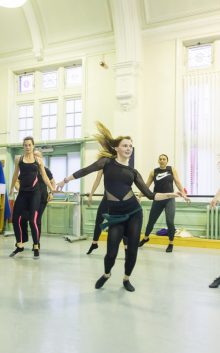 Kimberley completed a 2 year Btec Course in Dance and trained with the Education Support Service in Physical Disability, helping people with special needs and has been teaching dance for 17 years. She also spent 4 years travelling and performing with Haven Holidays and Warners Leisure as Head Dance Captain, choreographing and organising in house shows.
Most recently she qualified as a DDMix instructor, having been trained and qualified by Darcey Bussell.
Kimberley has been working for Swindon Dance since 2006. She also teaches BTEC Dance at a local secondary school and is a dancer/performer for Ovation Dance company who perform all around the country.
She currently holds a brown black stripe belt in Mixed Martial Arts taekwondo and kick boxing.
Kimberley Brewser's Classes