Enriching lives through dance
This course is led by national level professionals from the dance industry with the emphasis being on the achievement of practical dance skills that will enable students to audition for Conservatoire training at Degree Level and a future career in dance.
Gain a recognised Qualification equivalent to 3 A Levels
1 year full time course for 17+ years
2 year part time course for 16+ years
Units of study
Dance technique including contemporary dance, classical ballet and jazz dance
Body Awareness
Performance Practice
Fundamentals of Choreography and Creative Practice
Contextualising Dance
Extra curriculum studies
Extra practical enhancement training will form part of this training programme with workshops in a variety of current dance styles
Audition preparation and guidance
Students will be expected to attend a minimum of six performances per year held at the Court Theatre @ Swindon Dance
Assessment methods
Assessment will include practical demonstration, performances, verbal presentations and discussions, reflective logs, written question and answer, project and practical file.
Course Tutors
James Muller – Contemporary and Ballet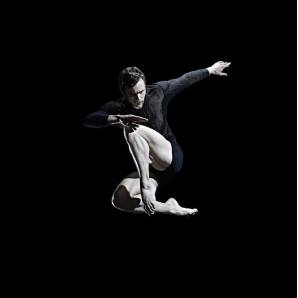 James currently teaches Ballet and Contemporary on the Pre-Vocational Training Programme. He trained at Central School of Ballet & The Royal Ballet School and also teaches at The Place and Central School of Ballet. His previous performance experience includes Richard Alston Dance Company, Theatre Ulm (Germany) and Northern Ballet.
Cheryl Heuston – Jazz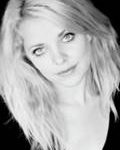 Cheryl trained at London Studio Centre, graduating in 2004 after touring with the Jazz Company. After leaving dance school, Cheryl performed on 'Top of the Pops' and MTV's 'The Fridge' as well as dancing in several Pantomimes and Corporate Events for Dance reality and Manic Productions.
Cheryl then went on to dance in production shows on cruise ships for HireNotes Productions and Vegas based, company CBG.
As a choreographer Cheryl has choreographed production shows for HireNotes and Manic Productions and worked as an assistant to Gail Davies of CBG, assisting and performing in '100 years of Magic' at the London Palladium.
Cheryl has taught in schools around the Swindon area and taught Musical Theatre for the Ceccetti Summer School at Arts Educational.
Fred 'Realness' Folkes – Body Conditioning and Contextualising Dance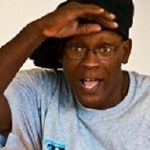 Realness' is a UK based performer and a member of the group Old Men Grooving – finalists in 2015 Britain's Got Talent.
Fred specialises in various popular/vernacular and street dances, especially dances of the late 1970s, 1980s, and 1990s. He is regarded internationally as an expert in the street dance styles of Popping and Locking.
Workshop Tutors Include: Estela Merlos, Deepraj Singh, Liam Wallace, Stephen Williams, Debbie Lee-Anthony, Sarah Josh, Anna Watkins, Jacob O'Connell, Ben McEwen, Aggie Nonsizi, Gemma Fuller, Natasha, Thomasin Gulgec and Gemma Bowen
Funding
Access to HE Diploma (Dance) – £125 per year
This qualification has been allocated 16-19 government funding. All students aged 16-19 years of age will be able to access this funding, therefore the qualification will be free and students will be expected to cover the cost of £125 for enhancement training. Students aged 20+ can pay for the course, please get in touch for further details.
There is access to a Bursary fund available (subject to eligibility criteria, which is determined on an individual case by case basis)
In addition, there is a hardship fund which may help to support additional costs
Travel Subsidies are available.
OPEN EVENINGS
Attend an online opening evening to learn more about the courses and discover what training at Swindon Dance is like. You will have the chance to chat with the staff and have any questions answered.
Thursday 29th April from 6.30pm
APPLY NOW
If you have already attended an open day and/or familiar with the programme and would like to apply you will need to complete an online application form. Once you have completed the form we would be delighted to see you at one of our forthcoming auditions.
Entry Requirements: 5 GCSEs at Grades 4 and above to include English and Maths
Complete an application form for entry in September 2021, for:
Access to Higher Education Diploma in DANCE
---
This programme of training runs in partnership with New College, Swindon
Swindon Dance is an accredited CERTA centre.
This programme of study is classified as; Access to Higher Education Diploma, AVA Learning Programme.
All information complies with the; QAA Recognition Scheme for Access to Higher Education – The Access to Higher Education Diploma Specification 2013
Other Info:
All students have access to New College's VLE and online learning resources / materials.
In addition, there is full access to the College's on-site facilities including the Learning Resource Centre, the Refectory, Study Rooms and Student Enrichment Centre
students are able to use the gym and sports facilities (an extra charge is payable, albeit at a significantly reduced rate)
The College email will provide access to student discounts such as the NUS card and Unidays sites / apps
All Students on the PVTP will:
be provided with access to Office 365
Careers Advice
have access to the College's Counselling and Wellbeing Teams, including College Nurses
have access to daily drop-in sessions available for students with additional support needs, available every day between 12 – 2. (These currently have to be booked due to Covid-19 restrictions)