Swindon Dance a place where every child, young person and adult can achieve extraordinary things through dance
Swindon Dance is dedicated to providing great dance opportunities for a broad and diverse range of people. We believe everyone is entitled to access excellence in dance, that through participating in and seeing inspirational, high-quality dance our communities will enjoy the richness of art and culture in their lives.
FIND A CLASS
adults of any age 16 plus come and join a dance – salto, ballet, contemporary, yoga, jazz, tap, street fit and more. Whether it's for fun or fitness or to meet new people there is something for everyone.
Our classes are designed to give children and young people an inspirational and fun chance to dance.
FEATURED CLASS
A fun, exploration of classical ballet technique that will aid the development of posture, coordination, balance and strength. This is a fantastic way to improve fitness, whilst also discovering the artistry and finesse of classical dance.
UPCOMING EVENTS
Richard Chappell Dance
A quadruple bill from renowned Choreographer Richard Chappell, which takes inspiration from T.S. Eliots classic 'Four Quartets' -Burnt Norton, East Coker, The Dry Savages and Little Gidding.
LATEST NEWS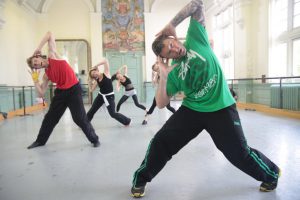 Take a look at our summer activities – something for everyone, young and not so young! – meet new people, have fun and get fit. Check out whats on here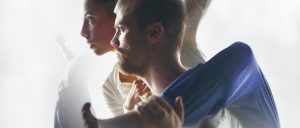 A FREE preview of 'STILL POINT' a selection of drawings by Liddington Artist VANETTA JOFFE followed by beautiful dance by RICHARD CHAPPELL DANCERS – Friday 9th June from 6.30pm – "At the still point of the turning world… there the dance is"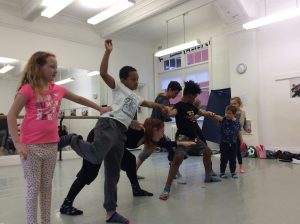 A 2-day dance course for children with and without learning / physical disabilities led by professional dance company STOPGAP. Friday 2nd and Saturday 3rd June 10.30-3.30pm. Find out more…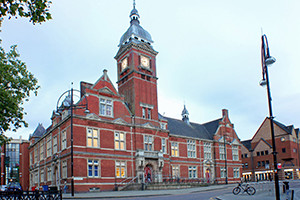 Swindon Dance is situated in Swindon's Town Centre, Regent Circus, close to local facilities, parking and bus and rail routes.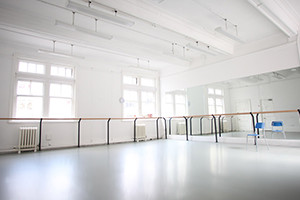 Swindon Dance is situated in the beautiful old Town Hall that retains many original features. Available for hire is a professional small-scale theatre, 3 professional dance studios and private meeting room with own kitchen.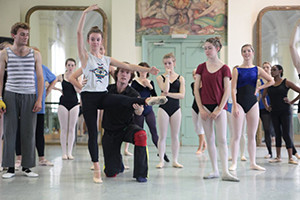 The nurturing and development of outstanding dance and dancers is only possible through your generosity. See how you can support us.