During this period of lockdown we have moved our current classes and activities online for you. To check out what's on follow this link
or go to our class page
We hope to be back in our building once more when we return after Christmas, until then take care and look after your loved ones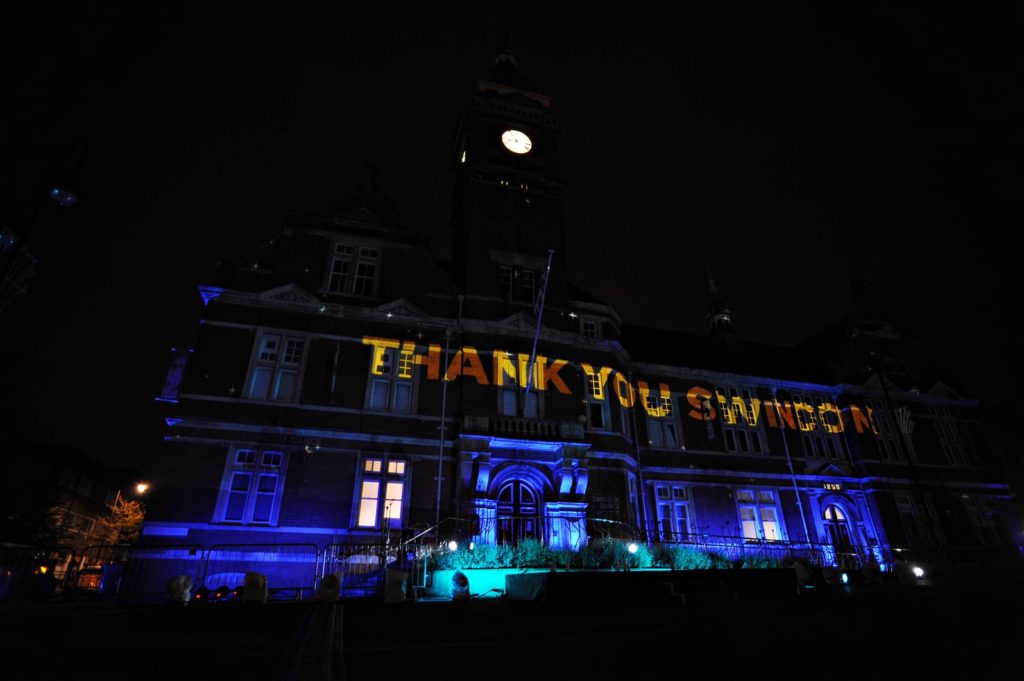 ---
Re-entering our building – what you need to know
We have put together an information pack with everything you need to know for when you are able to return to classes. This contains all the social distancing and safety procedures we will be implementing for September.
please wear a face mask when entering and/or leaving the building. This may be removed once in the studio for your class

We will be reviewing and updating this on a weekly basis to check we are following the latest government requirements to ensure a safe return for all our staff, practitioners and customers.

To download information pack (updated 12th Sept) click here

Take a look at our preliminary preparations for our phased reopening this autumn:
Getting back into our building
The team at Swindon Dance, is working extremely hard to ensure we have all the latest Government required safety measures in place before we reopen our building. We are also taking this time to work with Swindon Borough Council to complete some needed building repairs.

We plan to start to reintroduce our various training and dance programmes in September. A number of summer activities will be running outdoors (weather permitting) and we will continue with a number of online sessions.

Because of the size of our building and the large and varied programmes we run reopening will be on a gradual basis and will require some changes from our past scheduling.

Our priority is to ensure the safety of our team and all our many users. As soon as we have a confirmed schedule of autumn activities we will publish these along with guidelines and information on our safety measures for paying and attending within plenty of time for activities resuming in the autumn.

We would like to thank everyone who has joined us for some of our online sessions and social media activities – it has been lovely to have been able to have kept in contact with so many of you. We would also like to thank everyone who has supported us with donations during this time – we are so looking forward to welcoming you all back into the building in the autumn.

Take care and stay safe


Swindon Dance phased return to our building June to December 2020
Our aim during this time is for our team and users to remain safe as we return to our building. We will do this slowly, one step at a time to ensure we have the required government safety measures in place before we open our building to the public once more.
Due to the uncertainty around the country's recovery from COVID-19 this plan to re-enter our building may well change and adapt to remain in-line with changes in government guidelines for dance.
Currently our building remains closed with some services being provided online. This will give us time to prepare our building in-line with safe-guarding requirements for a gradual re-opening from 5th July into the autumn.
The return to our building will be covered in three phases listed below.

Phase 1 – 6th July to 31st August 2020
This phase of our action plan aims to increase our activities online and open the building a step further in preparation for in-house activities in the autumn. During this phase there will be a series of live online classes and activities either from tutor's home or the ground floor studio in our building.
We will also use this time to confirm and prepare for programmes, classes and other activities in the autumn and lay out a plan of how and when these will be implemented.
There will be no in-house activities unless government recommendations change to allow this and then, only if we are able to follow the required safety measures,
We will continue to live stream a small number of dance classes and other online activities.
Phase 2 – 1st September to December Christmas close 2020
During this phase we will be working towards a fully re-opened and functioning building.
Activities will be prioritised in-line with required government safety measures and our ability to implement them. The safety of our staff and users will always be put first and will define which activities are reopened in-house during the autumn. Alongside this will be a series of online classes and projects/events until we are able to fully open our building safely to the public once more.
We will continue to gradually increase our programme of classes and activities in-house and online looking at each project/programmes' specific needs and requirements,
We will start to re-establish our Dance Out programme of work,
We will not be programming any performances or theatre hires during this time,
Planned performances for the autumn will be postponed until 2021, this includes Wayne Parsons Dance, Dance House, and our Christmas community show,
Our October event with Wayne Parsons may become a dance/film project and/or be postponed to 2021,
We will start to increase our programme of Live streaming professional performances,
We will include studio use for our professional artists on our Professional Artists Programme in this phase, and
We will introduce a small number of youth and community classes that are all enrolled and can be delivered safely,

Once our autumn programme has been confirmed, we will provide information regarding safety measures and social distancing instructions for participants whilst in our building, on our website and at time of booking.
Phase 3 – January 2021 onwards
Our aim for this phase is to return to a fully opened and functioning building.
More details will follow as the country re-opens fully post COVID-19.
During this phase:
We will implement our plans for 2021 with the intention of a full re-opening of our building, (possibly with a grand reopening/'we survived' event),
We will develop a section of our Community Dance Programme that remains online and runs alongside our future in-house activities,
We will increase our programme of Live streaming professional performances, and
We will reschedule our postponed performances both community and professional,
What is available from Swindon Dance online
We are currently working to bring our community dance classes and other projects for next term to you online. Keep checking our online activities page – click here.
come and join us for some FREE online yoga with Charley Logan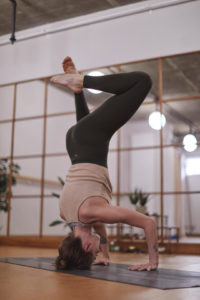 Looking for ways to stay healthy, mobile and focused – come and join us with one of our online yoga sessions.

We now have 10 different sessions for you to choose from. No fee – just a way for us to offer our users a free resource to help during this difficult time.

Simply follow the link or search for Yoga4Dancers on YouTube click here for Yoga4Dancers



Our training programmes for young performers
Some of our regular training programmes are already running online –

Just click on the programme name to find out more about these training programmes and how to join.

For contact details regarding our different teams please go to our contact page of website: click here


---
Swindon Dance Coronavirus Policy – to read our Coronavirus policy click here

For advice from the UK government go to website: https://www.gov.uk/government/topical-events/coronavirus-covid-19-uk-government-response
---
The following information can be found on the W.H.O website – follow link at bottom of this page
Protect yourself
Stay aware of the latest information on the COVID-19 outbreak, available on the WHO website and through your national and local public health authority. COVID-19 is still affecting mostly people in China with outbreaks in other countries.
Most people who become infected experience mild illness and recover, but it can be more sever for other. Take care of your health and protect other by doing the following: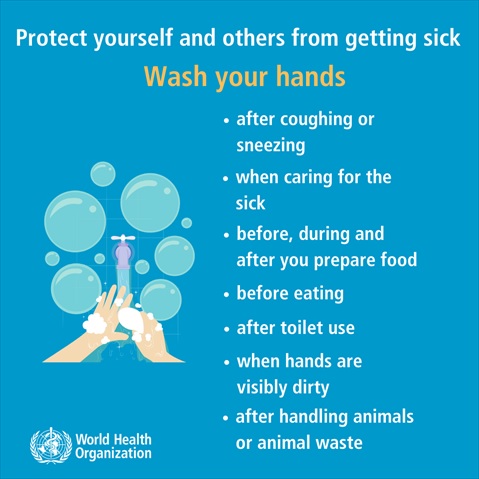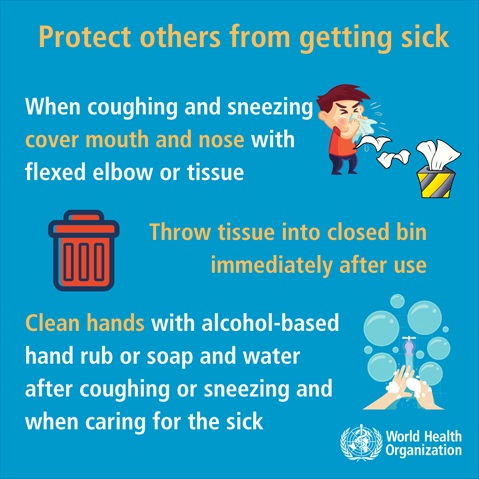 Wash your hands regularly
Washing your hands regularly with soap and water or with an alchol-based rub kills viruses that maybe on your hands.

Maintain social distancing
Maintain at least 1 metre (3 feet) distance between yourself and anyone who is coughing or sneezing. If you are too close, you breath in the droplets, including COVID-19 if they have the disease, from the spray released when someone coughs or sneezes.

Avoid touching eyes, nose and mouth
Hands touch many surfaces and can pick up viruses. Once contaminated, hands can transfer the virus to your eyes, nose or mouth. From there, the virus can enter your body and can make you sick.

Practise respiratory hygiene
Make sure you, and the people around you, follow good respiratory hygiene. This means covering your mouth and nose with your bent elbow or tissue when you cough or sneeze. Then dispose of the used tissue immediately. This is because droplets spread virus. By following this simple respiratory hygiene you protect the people around you from viruses such as cold, flu and COVID-19.

If you have fever, cough and difficulty breathing – seek medical care early
Stay at home if you feel unwell. If you have a fever, cough or difficulty breathing, seek medical attention and call in advance. Follow the directions of your local health authority. They will have the most up to date information on the situation in your area. Calling in advance will allow your health provider to quickly direct you to the right health facility. This will protect you and help prevent spread of the viruses and other infections.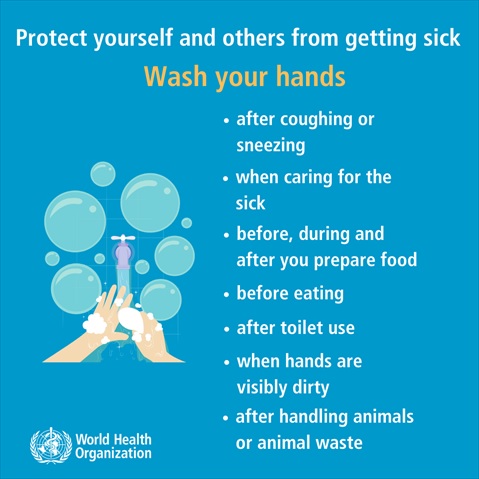 If you have recently visited (PAST 14 DAYS) areas where COVID-19 IS SPREADING
Follow the guidelines above.

Stay at home if you begin to feel unwell, even with mild symptoms such as headache and slight runny nose, until you recover. Avoiding contact with others and visits to medical facilities will allow these facilities to operate more effectively and help protect you and others from possible COVID-19 and other viruses.

If you develop fever, cough and difficulty breathing, seek medical attention and call in advance. Follow the directions of your local health authority. They will have the most up to date information on the situation in your area. Calling in advance will allow your health provider to quickly direct you to the right health facility. This will protect you and help prevent spread of COVID-19 and other viruses.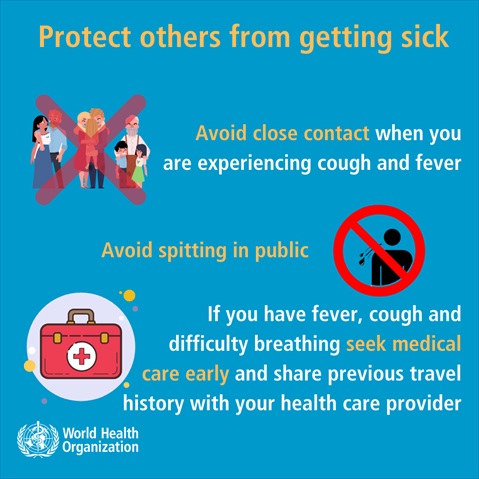 Coronavirus: Myth busters


Go to the World Health Organisation's website for more information – click here
On the WHO website you will find information and guidance regarding the current outbreak of coronavirus disease (COVID-19) that was first reported from Wuhan, China on 31st December 2019. Please visit the WHO website for daily updates.


Swindon Dance general enquieries
info@swindondance.org.uk