Diploma in Dance Teaching and Learning (DDTAL) for Children & Young People (CYP).
A unique and accessible teaching diploma for dance artists and practitioners accredited by Trinity College London at Level 6 on the QCF framework – also suitable for those working with children and young people outside of statutory education.
As a training provider, we offer practical training and support for candidates w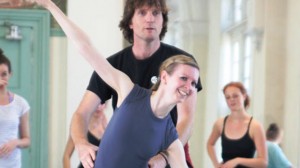 orking towards the diploma and register candidates for assessment.
This diploma is for dancers over 21 years working in any genre e.g. Contemporary, Hip Hop, Ballet, Ballroom, African & Caribbean, Kathak, Tap, Jazz and more.
Entry 
Candidates must:
be over 21 years of age;
have 2-A Levels;
have a relevant level of dance teaching experience in a range of contexts;
mature candidates should have a suitable dance training or significant experience of dance.
N.B. To register for Unit 4, a DBS (Disclosure and Barring Service) enhanced check is required.
If you are between the ages of 18–21 and are interested in the qualification please contact the Programme Manager to discuss further on: Vicki.Bailey@swindondance.org.uk  or tel +44 (0)1793 601700.
Next intake September 2017
For information pack contact: Vicki.Bailey@swindondance.org.uk
DDTAL is a Dance Training & Accreditation Partnership (DTAP) initiative led by One Dance UK and developed in collaboration with Trinity College London.